"The legal proceedings are subject to secrecy and we are not able to reveal any information"
BBVA Group Executive Chairman Carlos Torres Vila, made reference to the CENYT case on March 15, in the context of the Group's Annual General Meeting. This is the exact transcription of his statements.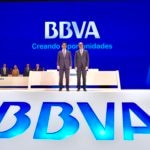 I would like to, before we move on to other matters, take the opportunity that this Annual General Meeting offers to inform you about certain issues in relation to the Cenyt case and the media reports that have been published about it.
But first and foremost, I would like to thank Francisco González for his resignation as honorary chairman of BBVA and BBVA Foundation until the ongoing investigation comes to an end, so as to prevent anyone from using him to harm BBVA.
In mid-2018 and after the publication of the first news about BBVA payments to former police chief José Manuel Villarejo through the Cenyt Group, we began to gather all information on this Group and its relationship with BBVA.  This internal analysis basically consisted of reviewing contracts, invoices, services provided and contracting procedures that were followed. It came with the added complexity of working with information spanning a 15 year period of time.
As of January 9 of this year 2019, that is, barely two months ago, approximately two months ago, everything changed after news was published concerning alleged monitoring and tapping of private communications about which we were totally unaware. This date, as I say, January 9, was a turning point. So much so, that I personally wrote a letter to our employees following the publication of these first reports on said dates to inform them that, if proven, these allegations would evidence what I described as extremely serious, deplorable, behavior, contrary to the values of BBVA that I just discussed during my presentation.  In that same letter, I already informed them of a change in the scope of the investigation and of the resources dedicated to it. That is why, since mid-January, we have been carrying out our investigation with a dimension and approach that are totally different from those of the assessment we launched in June 2018. The Garrigues and Uría law firms and consulting firm PwC, which has been commissioned to carry out a Forensic analysis, are now leading the investigation, with full support from the board of directors.
Our interest is to move forward and conclude as quickly as possible, although given the scope, PwC has informed us that the investigation will require several months. I'm sure you'll understand that, regarding the investigation, making sure we do everything right is as important, if not more, of than doing it quickly
Furthermore, more relevant than our efforts, it is also necessary to remember that the facts are subject to an investigation by the National High Court, a legal investigation, and that investigation goes much further than BBVA's investigation could and, in addition, well, this investigation relates to alleged misconduct by some members and former members of the police force in what is called the Tandem Case, of which the relationship between Grupo Cenyt and BBVA is one piece among many. The legal investigation will take precedence over any other initiative. In this respect, what I can assure you is that we are actively collaborating with the legal authorities, always seeking the best for the bank's interests. Nonetheless, as you know, the legal proceedings are subject to secrecy and we are not able to reveal any information related to said proceedings, to which the information that we can provide about BBVA's internal investigation will also be related.
In addition to what I have previously mentioned, and as you can assume, we are actively managing our stakeholders, especially our customers, our employees, you, our shareholders, and with our community as a whole. At the same time, we are closely and promptly following the possible impact that this information could have on our business activity and on the market, and to date we have not found any relevant, direct impact on our business or on the share price resulting from this situation.
I will now finish this prepared statement, its statements, clearly adding that BBVA has been, BBVA is, and BBVA will continue to be an honest bank and will continue acting as such.
We will keep investigating as rigorously and quickly as possible, collaborating with the authorities, just as we have been doing, and adopting, on a proven-fact basis, the decisions we deem adequate to solve this situation, and always acting in the interest of the bank, which is your - our shareholders - interest.