Transparency exercise: nearly 600,000 data points of 130 banks
The European Banking Authority (EBA) has announced that in December 2017, it will publish the results of the fourth annual transparency exercise carried out on financial institutions in the euro zone. Nearly 600,00 data points from 130 banks will be published, covering key aspects of their balance sheets.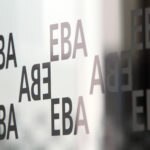 The results of this transparency exercise will be published in December 2017, along with the Risk Assessment Report (RAR), which provides a semi-annual analysis of the risks and vulnerabilities of the financial sector of the euro zone.
This exercise is based exclusively on information reported to the supervisory authority.  The banks do not have to provide additional data, thus freeing them from the workload associated with this measure. The process will begin in September 2017, when the EBA will begin to verify, along with the banks being analyzed, the documentation they have submitted to the supervisor. The results of the process will be registered at the end of October and will be made public in early December.
The EBA will analyze the data corresponding to December 2016 and June 2017. In the results, it will release close to 600,000 data points from 130 euro zone banks, covering the key points in a balance sheet: capital, principle risk exposure, profit and loss, market and credit risk, securitization, exposures to sovereign debt, non-performing assets and restructurings. This year, an analysis of leverage ratio will be included for the first time.
The transparency exercise comes within the context of the efforts by the EBA to drive market discipline and improve understanding of the banking system in the euro zone. It also provides detailed information about the performance of financial data on a semi-annual basis, since it began in 2011.