You may think you can't afford to travel because of your limited budget.
But you may not be familiar with all the options that apps and the Internet offer, ranging from cost sharing to house swaps.
For example, if you want to travel within Spain we recommend you use Blablacar or Amovens to get there. Both are car sharing networks that let you get a ride from people headed to the same place. Just search by date, origin and destination.
They will show you all the trips drivers have published that meet your description. Just select the car that best suits you (after the driver has given their approval). The downside of Blablacar is that they charge a fee based on the destination and frequency of the trip. However, they do offer greater reliability as you pay beforehand and the driver or passenger can be penalized if they do not follow through.
If you prefer to take a trip to the islands, or maybe somewhere abroad, there are several affordable options. One is to search for cheap flights on websites like Kayak or Skyscanner, or if you are a BBVA customer you can search in BBVA Vacations.  If you don't have a set destination or your dates are flexible you can really get a great price.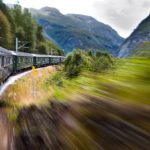 Interrail is another option. It allows you to travel across the euro zone countries you select with a single ticket. That way you can go to 30 European countries for a fixed price, perfect for tight budgets. There is also One Country Pass so you can spend more time in one country. And you can save on lodging by traveling at night.
And speaking of accommodations, there are also many options. Airbnb is a website that lets you stay with locals. In other words, you simply enter the arrival and departure dates, the number of guests, the destination and select the option that best meets your needs. You can reserve an entire home, a private room or a shared room. Any of these options is cheaper than a hotel (especially if several people are going).
If you want to live like the locals, the best option is Couchsurfing. You stay for free and nothing is expected of you in return. If you're a couchsurfer you can offer to get a drink together or spend time doing an activity together. Most people offer their sofa or spare room for a set number of days to travelers.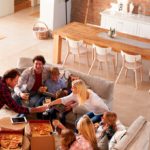 In any case, if you prefer to go on your own and have a set destination, there are other options like Roomforexchange or IntercambioCasas where you exchange your room or home for someone else's. You simply find someone living in a destination you like who is also interested in your home.
Finally, in order to enjoy wherever you go, we recommend you do a Free Tour. You can see the city tours they offer on their website. The guided tour is unique in that you pay whatever you wish, and only if the group has enjoyed the experience, so they tend to tell interesting and fun anecdotes about the city.