Funding is one of the biggest challenges that entrepreneurs face when launching their own company. And getting it is not easy. But now, Trust·u, a new SME-oriented financing model, aims to help recently created companies overcome this hurdle by offering loans to startups that are able to convince relatives and friends to support them.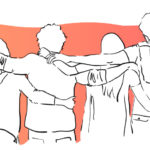 Trust·u wants to solve a problem that many entrepreneurs face when they start a company: getting loans when they lack a credit history to back and prove their ability to repay the loan.  The new start-up, born within BBVA's New Digital Business area, builds on an innovative proposal 100% digital platform that offers loans to projects that relatives and friends are willing support.
 "If your relatives and/or friends trust you, so do we," says Trust·u CEO Gustavo Vinacua. That is why, Trust·u asks SMEs to garner a certain level of economic support from their closest circles before allocating the rest of the required capital. "It is not a question of sharing risk, but of sharing trust. Loans between relatives and friends are common practice, and for us, the fact that your loved ones believe in your business to the point of lending you money is an essential factor that helps build up our overall trust in a business," says Vinacua.
It is not a question of sharing risk, but of sharing trust"
The first step to access Trust·u financing is determining the business' trust index.  For this purpose, potential borrowers are required to complete a quick registration process, disclosing basic details about their ventures as well as access to their SMEs' online bank account.  The trust index is then calculated based on this data, which is used as a yardstick to measure the financial health of the business and its chances of getting funding. Trust·u aims to increase the transparency of its funding processes while helping SMEs understand how they can improve their financial profile.
If the result is positive, the SME can then send a personal and private invitation to friends and relatives willing to support the initiative through Trust·u.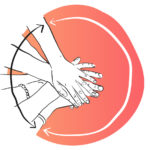 Loan
The remaining funds are then provided by Trust·u. Trust·u loans are subject to interest rates that go from 4.23% to 10.47% APR, within the market's average ranges: Neither as competitive as the rates offered by incumbents, nor as high as the ones applied by the alternative lenders that SMEs resort to if they fail to secure funding through traditional channels.
"With Trust·u we seek to build close and transparent relationships with entrepreneurs through a quick, user-friendly and paperless digital platform, with the peace of mind provided by BBVA's backing," says Vinacua.
During the rollout phase, SMEs will be able to apply for no-fee loans ranging between €6,000 and €30,000, a bracket that the company expects to increase in the coming months. Trust·u's website is already up and running in the Spanish market, accepting applications from entrepreneurs.
BBVA-backed Trust·u is an independently-run startup born within BBVA's New Digital Business (NDB) unit. This unit invests, collaborates, incubates and acquires disruptive fintech companies, contributing to BBVA's strategy to lead innovation in the financial services industry. Through NDB, BBVA has acquired Simple (USA), Holvi (Finlandia) and Openpay (Mexico); and has also made a substantial investment in Atom (UK)'.