Turkey shows the macroeconomic profile of a country in the midst of its financial takeoff, although highly conditioned by its international commercial relationships.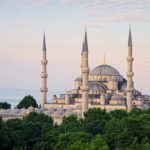 The economic performance of Turkey's emerging market has satisfied even the most demanding investors. Indeed, despite the "financial scare" of 2009, when the country's Gross Domestic Product plunged 4.8%, from 2004 to 2014 Turkey increased its GDP by 105%, i.e. it doubled it. In fact, it is one of the top-ranking emerging economies in terms of average annual growth rate of real Gross Domestic Product (4.7%), ahead of Chile (4.4%), Brazil (3.4%) or South Africa (3.1%), according to the International Monetary Fund's April 2015 report.
In 1994 the country's per capita Gross Domestic Product dropped from €2,700 per person to €1,900, a 29.6% slump that today still stands as the sharpest since 1980. In 1998, barely four years later, the per capita GDP spiked at its highest rate - 40.7% - and broke the €3,800 mark. Today, the indicator stands at about €8,000.
Low indebtedness ratio
At 33.5%, Turkey's public indebtedness level is one of the lowest across the Euro-Asia region, far-lower than the EU's average (86.8%) or that of powerhouses such as France (95%) or its neighbor, Greece (177.1%). Also, as of May 2015 the country's unemployment rate stood at a relatively low 9.3%, while inflation reached 8.8% in December of that same year.
Turkey is a major producer of agricultural and textile products. Indeed, the primary sector currently occupies 23.6% of the working population in the transcontinental country, and accounts for 8% of the GDP. However, this sector has decreased in recent years, with annual negative growth rates of 1.9%. On the other hand, the services sector has grown 4%, employs 50.4% of the population and accounts for 64.9% of the Turkish GDP. Finally, the manufacturing industry or secondary sector accounts for 26% of jobs among the Turkish population, and 27.1% of its Gross Domestic Product, with an annual growth rate of 3.5%.
Tourism in Turkish: The heads and tails of the sector
Tourism in Turkey has become one of the country's key strengths, but at the same time, one of its weak points.  In 2011, Turkey stood as the sixth most popular tourist destination in the world, attracting 31.5 million foreign tourists. In fact, the country presented itself as an alternative to the Southern European countries, as it boasts the same comparative advantage in terms of weather, while offering a unique cultural blend of the two continents. However, and due to the political climate and the social conflicts that have stricken the country in recent times, Tourism has decreased by 2.25%, despite the 42 million people that, according to estimates, visited the country in 2015.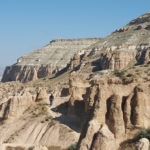 Picture of Cappadocia, Turkey.
Commercial relationships
Turkey is a country that needs to stay in good commercial terms with other countries, as it imports more products than it exports. In 2014, the value of imports stood at US$257.700 billion dollars, while exports reached $US219.000 billion. Most of these products came from Germany, to which it pays approximately US$25.8 billion per year. But Turkey's commercial ties with Asia are also relatively important, and especially with China, country in which it invests US$24.3 billion in product purchases.