Homeownership has always been a part of the American dream. All you have to do is work hard, and you can get your piece of the economic pie. We're a country built on the promise of social mobility, and for many Americans, owning a home means you made it to the top.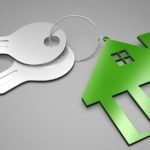 However, there have been times in our country's history when homeownership was out of reach for the average American. One of these times was during the Great Depression, the worst economic downturn in our country's history, which started in 1929 and lasted until 1938.
During this period, millions of Americans were unemployed. In 1932, more than 15 million Americans, or 20 percent of the U.S. population, were out of work. This left millions of homeowners unable to pay their monthly mortgage payments, and by 1933, 40 to 50 percent of all home loans in the U.S. were in default. Home values plummeted, and banks were strapped for cash, further depressing the struggling U.S. economy. The U.S. government had to take action.
The National Housing Act of 1934
In 1934, Congress passed The National Housing Act which created the Federal Housing Administration (FHA), a government-backed mortgage insurance program that protected lenders from loss. These government guarantees encouraged and enabled lenders to start offering home loans to Americans again — specifically working-class Americans — which bolstered the U.S. housing market and the overall economy.
Federal National Mortgage Association (FNMA) or Fannie Mae
In 1938, the National Housing Act was amended to create the Federal National Mortgage Association, also known as Fannie Mae. The primary mission of Fannie Mae was to purchase FHA-backed loans from banks, freeing up cash, so lenders were able to offer home loans to even more Americans.
Fannie Mae proved hugely successful, and as the country clawed its way out of the depression, Fannie Mae helped create a whole new generation of homeowners who previously had been locked out of the housing market. Many of these were soldiers returning home at the end of World War II.
Government National Mortgage Association (GNMA) or Ginnie Mae
Thirty years after it was established, Fannie Mae had grown so large that in 1968 it was split into two separate entities: Fannie Mae and Ginnie Mae. Going forward, Fannie Mae would purchase conventional loans, and Ginnie Mae would purchase government-backed mortgages, such as FHA and VA (Veterans Administration) loans.
When the split took place, Fannie Mae was converted from a government-sponsored enterprise (GSE) to a publicly traded company. Ginnie Mae, however, was established as a GSE and remains so today as part of the Department of Housing and Urban development, or HUD. Currently, Ginnie Mae is the only home-loan agency explicitly backed by the full faith and credit of the United States government.
1990s-2000s
At the direction of Congress, in the 1990s, Fannie Mae focused its efforts on making home loans accessible to low-to-moderate income Americans and was able to bring more families and individuals into the country's housing market.
Despite decades of success, in 2008, Fannie Mae found itself at the epicenter of the sub-prime mortgage crisis, the worst economic meltdown since the Great Depression, and the government had to spend more than a hundred-billion dollars to keep the mortgage giant afloat. However, by 2012, Fannie Mae had regained its footing, started paying back the government and returned to profitability.
Fannie Mae and Ginnie Mae Today
Today, Fannie Mae remains profitable and is the largest backer of 30-year, fixed-rate mortgage in the United States. As a GSE, Ginnie Mae was not significantly impacted by the financial crisis of the early 2000s and remains committed to its mission of providing capital for government-backed loans and making housing affordable for low-to-moderate income Americans.
The housing market is a vital part of the U.S. economy and over the years Fannie Mae and Ginnie Mae have played key roles in supporting and expanding it. In fact, many decades after they were established, Fannie Mae and Ginnie Mae are still important players in the industry and continue to allow more Americans to achieve the American Dream.
---
Click here to read more homeownership articles on our personal finance blog, MoneyFit.
Our HOME program – Home Ownership Made Easier – was created to put homeownership within reach. Click here to learn more.