Consumer lending provides financing for personal, family, or household purposes. The loans can come from a variety of places, including financial institutions or lending platforms, like the aforementioned Prosper and Lending Club.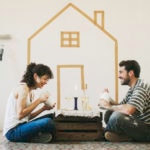 Many of these types of loans are unsecured, meaning they don't require any collateral, while some, like auto loans for instance, do require some asset be placed against the loan in effort to guarantee loan repayment.
Some the different types of consumer loans available include:
1. Personal Loans
This type of loan typically just requires a signature from the customer on a promise to pay the loan back. The lender uses the consumer's credit score, among other factors, to determine eligibility and the applicable interest rate. This type of loan is unsecured.
BBVA Compass' premier personal loan service, Express Personal Loans, features potential same-day closing and funding upon final approval, alongside a host of other consumer-friendly features. Find out more about BBVA Compass Express Personal Loans here.
2. Home Equity Line of Credit
A home equity line of credit, or HELOC, uses the equity in your home to secure a loan that is provided for a specific period of time. As the borrower, you decide how much of the line of credit you want to use, and the timing for use. Many HELOCs have draw periods during which the borrower can draw down the credit, either in increments, or by paying all or part of it back and then borrowing it again. After the draw period all outstanding balances are fully amortized and repaid on a 10 to 15 year term. The interest on a HELOC may be tax-deductible. Consult a tax advisor regarding the deductibility of interest.
The Equity Optimizer Home Equity Line of Credit is BBVA Compass' HELOC offering. This loan features a competitive, adjustable rate. More information about the Equity Optimizer Home Equity Line of Credit can be found here.
3. Home Equity Loans
A Home Equity Loan varies from a HELOCs in that the loan is given to the consumer in one lump sum and has a fixed interest rate. Like a HELOC, the borrower's home equity is used as collateral to secure the loan. Repayment happens with fully amortized principal and interest payments during a 5 to 30 year period.
BBVA Compass offers home equity loans, featuring a competitive fixed rate with fixed monthly payments. Consumers may get lower rates than many other loan options such as credit cards or unsecured loans. More information can be found here.
4. Auto Loans
Loans for either a new or used car qualify as a type of consumer loan. These loans are secured by putting a lien on the vehicle being purchased. The interest rate for the loan depends on the borrowers credit score, among other factors, and the term of the loan can vary from 12 to 72 months.
At BBVA Compass, auto loans for new and used cars feature fixed interest rates, and loans terms that vary from 12 to 72 months, depending on the borrower's needs. There are also no unexpected fees for paying the loan off early. More here.