World Car-free Day is held on September 22 to raise awareness about the environmental impact of large-scale car use. BBVA Momentum, the bank's program that supports social entrepreneurship, has backed businesses that are working for sustainable, more environmentally friendly transportation.
The origins of this commemorative day date back to 1973, the year the gas crisis produced a shift in mentality across Europe, compelling people to seek alternatives to car use. Since then, World Car-Free Day is celebrated as a day to weigh the consequences of indiscriminate car use and consider alternatives to minimize its impacts or do away with them altogether. Several companies supported by BBVA Momentum are working to provide effective alternatives.
Slane México (Mexico)
"Our mission is to provide Mexicans an option for a better world via high-quality, affordable, zero-emission vehicles that are available across the country," Slane México states on its website. This manufacturing company, a participant in BBVA Momentum 2016, is accomplishing this goal by selling electric motorcycles, a green transportation alternative that distinguishes itself by its high quality, affordable price, and by not producing any CO2 emissions.
The company founders do not hesitate when reeling off the benefits of their product: "They don't have any special installation requirements, they don't emit any pollutants, they are safe and at the same time look modern." These types of vehicles require very little maintenance, and the power adaptors have been designed to connect to residential 110 V sockets. In addition to being 100% electric, their vehicles are quiet and need less maintenance than a motorcycles with fuel-injection engines.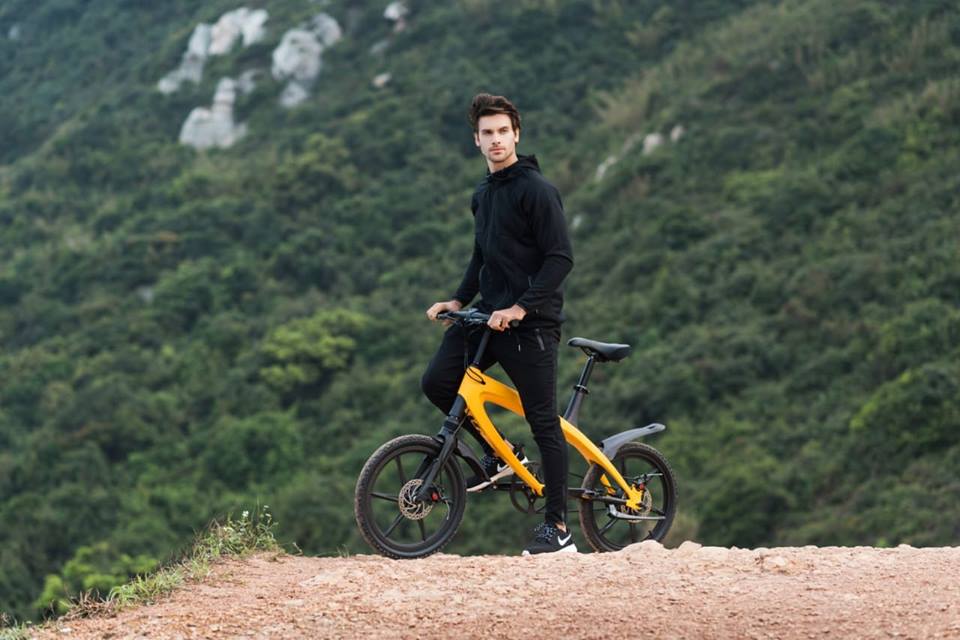 Slane Mexico promotes the use of electric motorcycles, an ecological transport option.
Txita Txirrindak (Spain)
This Basque company began operation in 2006, providing an electric tricycle taxi service in San Sebastian; its primary source of revenue was the advertising that adorned its fleet of vehicles. The company then diversified its business model and started operating as a parcel delivery company using freight bicycles, thereby offering an ecological alternative to product deliveries. It became the first company in Spain to offer this service.
Today, Txita wants to spread its positive impact. It hopes other cities will adopt its business model and that their eye-catching bicycles will become another element in urban landscapes across the country. Consequently, their delivery company has morphed into a consulting company: "Having pioneered a 'last mile' approach for product deliveries, entrepreneurs from all over have asked for our help," explains the company's founding partner, Gorka Matxinbarrena.
As it has grown, Txita has managed to maintain its eco-friendly business model, which has its roots in times-of-old, when business activities were often more pragmatic and sustainable. "Delivering small packages in large trucks doesn't make any sense; that's where our commitment to the environment and sustainability comes from. If you look at photos from the thirties, butchers used to deliver meat by bicycle," explains Matxinbarrena. "We're not inventing anything new; we're going back to basics."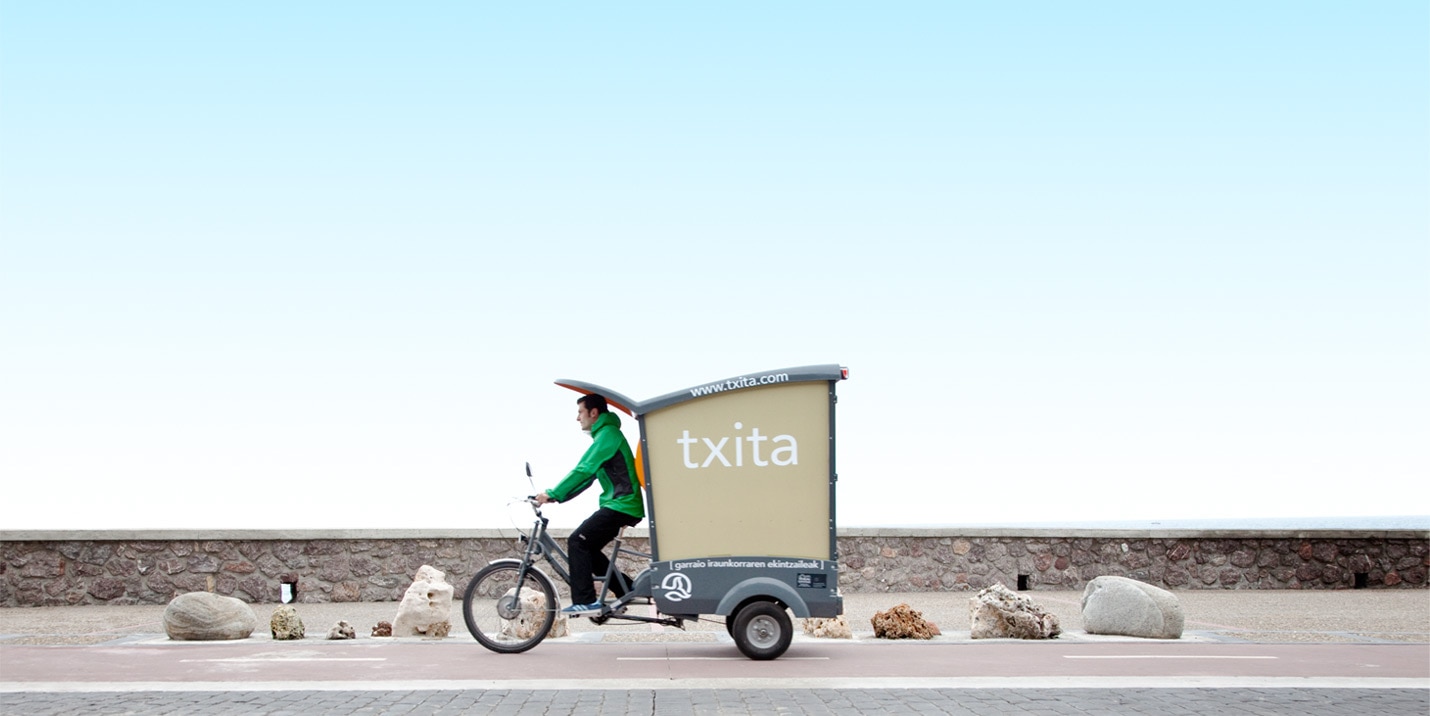 Txita proposes an ecological alternative to the transport of goods.
On the Road Lending (United States)
In the United States, using a car is more than a convenience, it is almost a necessity. Many people in the U.S., especially in areas where public transportation is not efficient, have to travel long distances just to get to work. Unskilled workers, generally in financial straits, are obliged to commute in old, polluting cars because it's all they can afford, even though subsequent maintenance can be expensive.
On the Road Lending has a business model that finances sustainable cars with low fuel consumption. It accomplishes this using a social private equity fund for workers in difficult financial situations. Its business proposition won over the U.S. 2018 BBVA Momentum jury who did not hesitate in awarding this social business the $75,000 first place prize. "We had a strong crop of entrepreneurs , but On the Road Lending really stood out," said BBVA Compass Director of Corporate Responsibility & Reputation Reymundo Ocañas.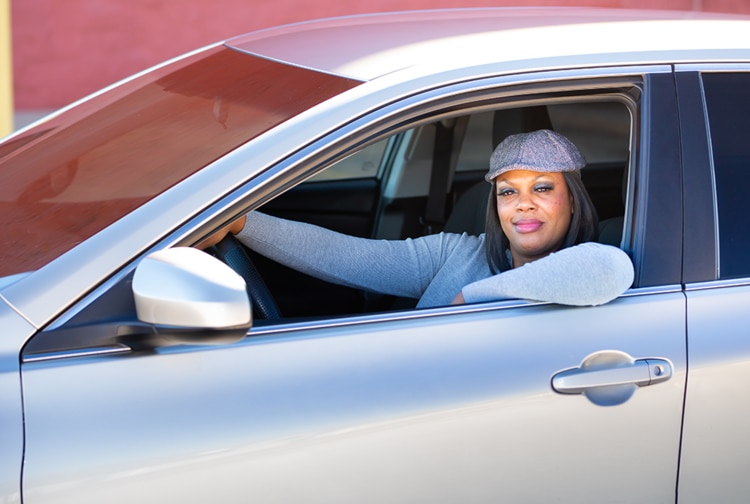 On The Road Lending finances sustainable cars for persons in vulnerable situations.
Thanks to this company, working families who do not have other commuting options, can drive fuel-efficient cars that minimize harmful emissions. The quality of these cars also gives customers greater access to better employment opportunities because their commute is more efficient, which is a significant improvement to their lives. The company's founder, Michelle Corson, succinctly summarizes their achievements: "I've really seen some amazing things since I started this company.  Without fail, I have seen tears each time I deliver a car."