The NBA is back. So much so that the 30 franchises are now deeply immersed in the 2016/2017 preseason. Here at bbva.com we will go over the changes in the teams from the Eastern Conference and Western Conference, as well as their outlook for the season. Will the Cleveland Cavaliers repeat as champions this season? We'll have to wait for the answer to this and many other questions during this exciting season.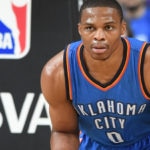 Northwest Division
Minnesota Timberwolves
The Minneapolis team has seen little change over the summer break, although they did lose legendary Kevin Garnett, who retired, as well as Damjan Rudez (Orlando) and Tayshaun Prince, among others. In their place are Cole Aldrich (LA Clippers), Jordan Hill (Indiana), Brandon Rush (Golden State) and rookie Kris Dunn (Providence). The Timberwolves will have to compensate for the offensively young team with the experience of its two stars, Karl-Anthony Towns and Andrew Wiggins. Now veteran player Ricky Rubio will have a litmus test to see if apart from his assists and steals, he's capable of improving his shooting, which hasn't measured up since he started in the league. They'll make the playoffs.
Denver Nuggets
The Colorado team held onto the core of its roster. Only DJ Augustin (Orlando) and Joffrey Lauvergne (Oklahoma City) left. The top new players came from the draft, with Jamal Murray (Kentucky), Malik Beasley (Florida State) and former student Juancho Hernángomez. They'll need to keep injuries at bay and find a spot for Murray and Beasley in the rotation. Veteran players (Gallinari, Faried and Chandler) will have to carry the weight of the game with talented young players Emmanuel Mudiay, Jusuf Nurkic and especially, Nikola Jokic expected to grow. They will have a tough time making the playoffs.
Utah Jazz
The Jazz have a starting lineup including a trio of tall players (Gordon Hayward, Derrick Favors and Rudy Gobert), who are not only talented, but who still have their best days before them. To boost their fight for the playoffs, the Salt Lake City team has added top-notch veterans like Boris Diaw (San Antonio), George Hill (Indiana) and Joe Johnson (Miami). Trevor Booker (Brooklyn) and Trey Burke (Washington) are their biggest losses. We are expecting a lot from their stronger team, in a conference where every game is a battle. They'll make the playoffs and could aspire to be one of the four best teams.
Portland
Since they are too dependent on their star point guard, Damian Lillard, and guard CJ Collum, the Blazers have been fairly active in trades. Cliff Alexander (Orlando), Gerald Henderson (Philadelphia) and Chris Kaman are leaving, while Festus Ezeli (Golden State), Shabazz Napier (Orlando), Greg Stiemsma and Evan Turner (Boston) will wear Oregon's jersey. They're weak in defense and in points in paint, which does not bode well for the team this season. They won't make the playoffs.
Oklahoma City
The first season since Kevin Durant left for Oakland, the Thunder executives have sought to compensate for the loss of their star, as much as possible. Russell Westbrook definitely has a chance for an even more stratospheric season in terms of statistics and is mentally prepared to lead the franchise on his own. Kevin Durant (Golden State), Randy Foye (Brooklyn), Serge Ibaka (Orlando), Nazr Mohammed and Dion Waiters (Miami) are some of the team's most significant losses.  Ersan Ilyasova (Orlando), Victor Oladipo (Orlando) and rookies Domantas Sabonis (Gonzaga) and Alex Abrines (FC Barcelona) are joining the team. They'll make the playoff and could be one of the top four teams.
Southwest Division
New Orleans
The Pelicans have had a lot of movement over the summer, and continue building their team around their star, Anthony Davis. Players like Ryan Anderson (Houston), Luke Babbitt (Miami), Norris Cole, Toney Douglas (Cleveland), Eric Gordon (Houston), Jordan Hamilton (Tofas) and Kendrick Perkins are leaving the city of Mardi Gras. Chris Copeland (Milwaukee), Langston Galloway (New York), Solomon Hill (Indiana), Terrence Jones (Houston), E'Twaun Moore (Chicago), Robert Sacre (LA Lakers), Lance Stephenson (Memphis) and rookies Cheick Diallo (Kansas) and Buddy Hield (Oklahoma), aspiring rookie of the year, are joining the Pelicans. Jrue Holiday will miss this season because of his wife's cancer, leaving the squad with only Davis to lead them. They won't make the playoffs.
Houston Rockets
Michael Beasley (Milwaukee), Andrew Goudelock (Maccabi Tel Aviv), Dwight Howard (Atlanta), Terrence Jones (New Orleans), Donatas Motiejunas, Josh Smith, Jason Terry (Milwaukee) and  Marcus Thornton (Washington) will no longer follow Mike D'Antoni's orders. Ryan Anderson (New Orleans), Tyler Ennis (Milwaukee), Eric Gordon (New Orleans), PJ Hairston (Memphis), Nenê Hilario (Washington) and Pablo Prigioni (LA Clippers) will join the team in Texas. Led by James Harden, who will probably play point guard, the Rockets are looking good with the trades made this summer. They'll make the playoffs.
Memphis
The Grizzlies held onto their best players, with Marc Gasol leading the way. Troy Daniels (Charlotte), James Ennis (New Orleans), Chandler Parsons (Dallas), Tony Wroten (New York) and rookies Wade Baldwin (Vanderbilt) and Deyonta Davis (Michigan State) are joining the Tennessee team. Chris Andersen (Cleveland), Matt Barnes (Sacramento), Bryce Cotton (Anadolu Efes), Jordan Farmar (Sacramento), PJ Hairston and Lance Stephenson (New Orleans) are leaving the team. They're still a tough team with strong veterans, but questions about how injuries will affect them and the strength of their bench. They'll battle to be in the playoffs.
Dallas
Nowitzki continues leading the Mavericks' offense despite his age. He's joined by Quincy Acy (Sacramento), Harrison Barnes (Golden State), Andrew Bogut (Golden State) and Seth Curry (Sacramento), bolstering the roster that lost Jeremy Evans (Indiana), Raymond Felton (LA Clippers), David Lee (San Antonio), JaVale McGee (Golden State), Zaza Pachulia (Golden State), Chandler Parsons (Memphis) and Charlie Villanueva. There only leader is long-time Dirk and it seems like they lack athletic ability. They won't make the playoffs.
San Antonio
It's hard to imagine the Spurs without Tim Duncan. The loss of the team's best player has meant more change than usual for the Spurs. Matt Bonner, Rasual Butler (Minnesota), Boris Diaw (Utah), Boban Marjanovic (Detroit), Kevin Martin, Andre Miller and David West (Golden State), also left with Timmy, amassing a significant group of experienced players. Pau Gasol (Chicago), Joel Anthony (Detroit), Davis Bertans (Baskonia), Dewayne Dedmon (Orlando), David Lee (Dallas), Nicolas Laprovittola (Estudiantes) and the promising rookie Dejounte Murray (University of Washington) are joining the team. LaMarcus Aldridge, Manu Ginobili, Tony Parker, Danny Green and Kawhi Leonard remaining under Gregg Popovich's wing, gives the impression that San Antonio will once again be a top team. They should be one of the best four teams in the Western Conference.
Pacific Division
LA Lakers
2015/16 was a terrible season for the purple and gold team. They also saw legendary Kobe Bryant hang up his shoes, and were forced to rebuild the team as quickly as possible. They said goodbye to Kobe Bryant, Brandon Bass (LA Clippers), Roy Hibbert (Charlotte), Ryan Kelly and Robert Sacre (New Orleans) to make room for Luol Deng (Miami), Timofey Mozgov (Cleveland), José Manuel Calderón (New York) and Brandon Ingram (Duke), who is likely to be rookie of the year. Ingram, D'Angelo Russell, Jordan Clarkson and Julius Randle are a combo that oozes youth and talent, but they don't seem like they're ready for high goals, even with the arrival of veteran players. They won't make the playoffs.
Phoenix
Losing players like Chase Budinger, Jon Leuer (Detroit), Ronnie Price (Oklahoma City) and Mirza Teletovic (Milwaukee) is somewhat compensated by the arrival of veterans Leandro Barbosa (Golden State), Jared Dudley (Washington) and talented rookies Dragan Bender (Maccabi Tel Aviv) and Marquese Chriss (University of Washington). Still, the Suns have a long road ahead of them to become a franchise with possibilities. The short players' potential is not nearly enough to offset the large group of players who must prove their worth in the top level of basketball. They won't make the playoffs.
Sacramento
The Kings are DeMarcus Cousins' team. The center really improved last season, but will needs a lot of support from his teammates to one of the best teams in the conference. Arron Afflalo (New York), Matt Barnes (Memphis), Lamar Patterson (Atlanta), Anthony Tolliver (Detroit) and rookie Skal Labissiere (Kentucky) will wear the Sacramento uniform for the first time. Quincy Acy (Dallas), Marco Belinelli (Charlotte), Caron Butler, Seth Curry (Dallas), Eric Moreland and Rajon Rondo (Chicago) are leaving California's capital. Rajon Rondo's departure, Rudy Gay's performance and the chemistry of a team with such turnover raises doubts. They won't make the playoffs.
LA Clippers
They've been years to pursuing a NBA Championship that never arrives. They've been very active in the market, but the team has kept its top players. They have signed greats such as Alan Anderson (Washington), Brandon Bass (LA Lakers), Raymond Felton (Dallas) and Marreese Speights (Golden State) while other such as Cole Aldrich (Minnesota), Jeff Ayres, Jeff Green (Orlando), Pablo Prigioni (Houston) and CJ Wilcox (Orlando) left. The team suffers too much when Chris Paul is not on court, but have built a very solid block that will once again be a serious contender for the title, led by Chris Paul, Blake Griffin and DeAndre Jordan. They should at least be among the Western conference's top-four teams.
Golden State
Kevin Durant's huge paycheck, the signing of the summer in the NBA, forced the Warriors to reassemble its roster and let go of some very talented players. Harrison Barnes (Dallas), Leandro Barbosa (Phoenix), Andrew Bogut (Dallas), Festus Ezeli (Portland), Brandon Rush (Minnesota) and Marresse Speights (LA Clippers) are already part of the Bay Area's team history. Kevin Durant (Oklahoma City), JaVale McGee (Dallas), Zaza Pachulia (Dallas) and David West (San Antonio), were the squad's biggest additions. With Stephen Curry, Klay Thompson, Draymond Green and Andre Iguodala still part of the block and Durant's arrival will be competing to conquer the title again, after 2015's championship. The Warriors will make it to the finals, unless injuries or major downturns keep them from fulfilling their potential.