If you are passionate, eager to start a new adventure and have innovative ideas capable of driving social change, these simple tips will help making your project a complete success.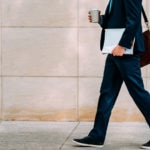 1. Pave the way. Identify the need you want to cover and devote all the time you need to research the market that your service will target: What's already out there and how are you going to offer a distinctive value?  Repeat this process frequently to detect possible opportunities.
2. Gather all the feedback you can about your business. Getting a mentor or an expert to stand behind you, to provide advice and guide you through the rollout and growth processes, will help you anticipate and eventually overcome any potential obstacle.
3. Broaden your contact network. Build long-term personal relationships, something that may yield mutual benefits and which will help you overcome many difficulties.
4. First and foremost, be flexible. Many successful businessmen have had to adjust their strategy and business plans on many occasions. Being flexible is essential to overcome the crises you will have to face, eventually.
5. Stock up on passion, persevere and be patient. Make sure your business is about something that you're passionate about, trust your skills to solve any setbacks and value every small victory you achieve: The way of the entrepreneur is not an easy one.
6. Try to find a business model that has the potential to generate a positive impact on your business' structure as a whole: Employees, supply chain, the end consumer. Generating a positive impact, besides making your project sustainable, will make both the environment and society as a whole sustainable.
7. Think big! Think if your company, besides offering a solution at a local scale, can work at a global level, i.e. if it has the capacity to escalate and can replicate its business model in other locations.
These are some of the tips that have been shared with us by Impact Hub Madrid, eight social entrepreneurs who decided to join forces to open this space in Madrid to offer support for innovative ideas that aim to bring social change.