Analysis: Top five ways millennials' approach to homebuying is different from other generations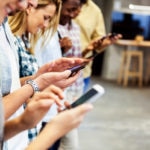 "Homeownership rates for younger Americans have fallen significantly as millennials emerge to young adults," said Kalkan, "The median age of a home buyer increased to one of the oldest levels at 46 years old, according to the National Association of Realtors. Now, most of these factors still continue to play out very strongly in why this generation is hesitant to buy, but we have now reached a time where the majority of home buyer demographics overlap with millennials."
The reason for this shift can be best described by this infographic, sourced through Kalkan's own analysis of the reasons why this change of course is taking place. In fact, according to a Wall Street Journal article, making the topic more interesting is that millennials could be behind the housing market rebound that occurred in late 2020.
With 2021 well underway, and the housing market still going strong, Kalkan expanded on his thoughts and gave his analysis of millennials' actual approach to home buying and how it differs from other generations:
Digital Savviness:
Kalkan: Millennials seek end-to-end digital experiences, and are comfortable doing their financial activities and receiving financial advice remotely, whereas a higher portion of prior generations preferred to do things in person.
Ratings and Peer Recommendations:
Kalkan: Millennials' decisions are heavily influenced by the opinions of others and shared values, whereas prior generations based their decisions much more on their own perception of rationality with the facts they could gather. 
(story continues below)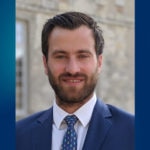 BBVA USA Head of Mortgage Banking Murat Kalkan
Greater Speed and Convenience:
Kalkan: Millennials expect even faster service and greater convenience than all prior generations. As a result, they are much less patient with waiting or dealing with potential inefficiencies in the process.
Personalization: 
Kalkan: Millennials want a Spotify-level customization from their financial partners, and want their journeys tailored to their preferences.
Transparency and Access to Information: 
Kalkan: Millennials seek complete transparency in any process. They want to be "in the know" about everything around their journeys. They enjoy live updates and notifications. One example of this is the experience the Domino's pizza tracker provides. 
Says Kalkan, in summation, "Changing consumer behaviors and acceleration of technological advancement completely reshaped their view and expectations of financial service products, as well as mortgages."
For more information on Kalkan's housing outlook from 2020, click here. Kalkan's 2021 housing outlook will be published in the coming weeks.