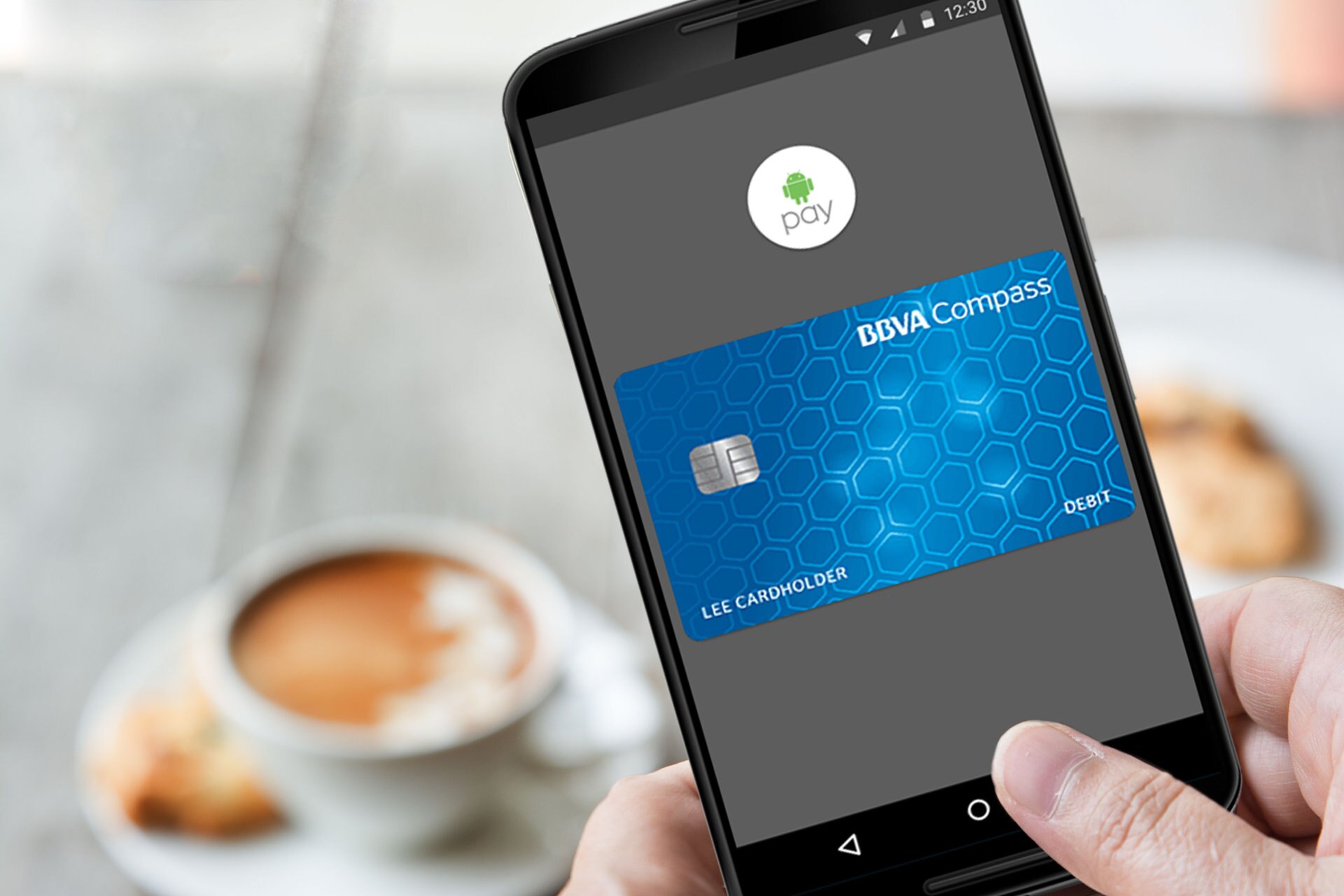 Android Pay and Samsung Pay now available for BBVA Compass cardholders
Now there are more ways for BBVA Compass customers to make purchases, thanks to the integration of Android Pay and Samsung Pay for BBVA Compass cardholders.
Android Pay and Samsung Pay, the mobile payments solutions from Google and Samsung, let BBVA Compass customers pay with their supported Samsung and Android phones instead of using their BBVA Compass Visa debit, credit or prepaid cards. The introduction of the mobile payments functionality underscores BBVA Compass' drive to provide more and varied ways for its customers to bank digitally.
Android Pay and Samsung Pay are payment options that may make customers' lives a little easier
"In today's fast paced world, it's imperative that we ensure our customers' need for convenience is kept at the forefront," said BBVA Compass Director of Payments Ryan Kraynick. Android Pay is accepted anywhere Near Field Communication (NFC) terminals are available, across millions of locations in the United States, as well as in hundreds of Android apps.
Samsung Pay also processes payments using NFC terminals. In addition, Samsung Pay features its proprietary Magnetic Secure Transmission (MST) technology, which enables acceptance at traditional magnetic stripe terminals.
For added security, Android Pay and Samsung Pay assign a token to BBVA Compass customers' phones. The token will be used to make purchases without the customer's card number being passed to the merchant with payment. Additionally, the number is not stored within Android Pay, Samsung Pay or on the mobile device.
"The safety and security of our customers' information is our top priority, and we're proud of the added level of protection offered by Android Pay and Samsung Pay to our customers," Kraynick said. "Our customers can rest assured that we are committed to bringing them financial innovations in the most secure way possible."
Android Pay and Samsung Pay join Apple Pay and the proprietary BBVA Wallet in BBVA Compass' suite of mobile wallet and payment solutions.
You may be interested in these stories