Atom Bank CEO to lead for challenger banks on UK Open Banking Initiative
Mark Mullen, CEO of BBVA-backed Atom bank, has agreed to become the Challenger Bank representative to the Open Banking Implementation Entity in the UK.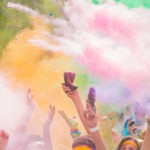 The Open Banking Implementation Entity (OBIE) is the organisation set up by the UK's Competition & Markets Authority to create the standards that will enable UK customers to make the most of their financial data once the Payment Services Directive (PSD2) 2 comes into effect.
Atom has been one of the most dynamic players in UK retail banking"
As part of the PSD2 directive, customers across the EU will soon benefit from being able to share their financial data held by banks with trusted third party organisations who can use that information to provide them with extra value-added services. Third parties - again with the customer's express permission - will also be able to make transactions on behalf of the customers through their bank accounts.
BBVA believes this move is a great initiative for customers - and last month became the first major EU bank to initiate parts of PSD2 by opening up eight of its core banking Application Programme Interfaces (APIs) in Spain. These APIs allow third parties - where they have the permission of customers - access to customer data to build new services for them.
In his new role, Mullen will serve as the voice of the UK's vibrant challenger bank sector.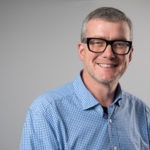 Mark Mullen, CEO of BBVA-backed Atom bank
He will convene panels of his peers to gather their opinions and discuss the challenges, technical and procedural, that the OBIE is tasked with meeting.
BBVA has a 29.5% stake in Atom Bank, having invested further funds into the business in March to hold its equity position.
Atom was the U.K.'s first mobile-only bank. After securing its banking license in June 2015, it launched operations in April 2016 with two market-leading Fixed Saver accounts and a loan offering for SMEs. Atom Bank launched its first mobile mortgage product earlier this year, allowing borrowers to manage everything in an app.
Atom has also just knocked First Direct off the top spot as the U.K.'s most recommended bank – a position its rival has held since 1989 – according to Finextra's survey of 15,000 people in its Relational Net Promoter Score.
Imran Gulamhuseinwala, Trustee of the OBIE, said: "It's extraordinarily exciting to have Mark on board. Atom has been one of the most dynamic players in UK retail banking and his experience and passion will be vital to the task of giving customers real control over their money.
"The IE must ensure that the standards we set enhance the opportunities for companies like Atom and the customers they serve. Mark is the perfect person to make sure we hear the voice of the challenger sector loud and clear."