UK Challenger bank Atom is making its first move overseas by beginning to offer savers in Germany access to its products.
The app-based bank, which is part owned by BBVA, has partnered with Deposit Solutions in order to launch fixed-rate products to customers in the country.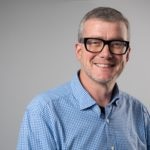 The partnership with Deposit Solutions means Atom can bring in extra customers, and build capital, without having to instigate new banking infrastructure in Germany.
Atom has seen significant growth since its launch to the public in April 2016 and through this important partnership with Deposit Solutions, customers in Germany will now be able to take advantage of Atom's competitive rates across a range of fixed term products.
Founded in 2011, Deposit Solutions offer an Open Banking platform for instant-access and fixed-term savings, allowing customers to have greater control over their money. The platform connects more than 30 banks from 15 countries across Europe, among them established institutions such as Deutsche Bank and FFB, the German subsidiary of Fidelity.
Mark Mullen, CEO, Atom bank says, "Responsible and sustainable growth always has been and always will be a priority for Atom. Access to the German market has been carefully considered in order to give us an additional stream to increase deposits to aid our next stage of growth.
We remain committed to building a low-cost business model and offering customers simple, transparent and innovative products and services to help them manage their finances with ease
Mullen added: "Deposit Solutions provide an innovative service and a quality, easy to use customer experience. At Atom, we are all about redefining what a bank should be and ensuring the customer is at the heart of everything we do, therefore this partnership is a natural fit."
Dr. Tim Sievers, CEO of Deposit Solutions, said: "This partnership brings together one of the best recognised UK challenger banks with one of Europe's fastest growing Fintech firms. Both Deposit Solutions and Atom Bank have close brand synergies and are innovators seeking to utilise technology to open up the banking sector, increase value and improve the customer experience."
Mark Mullen was recently appointed Challenger Bank representative to the Open Banking Implementation Entity set up by the UK Competition & Markets Authority.
BBVA has a 29.5% stake in Atom Bank, having invested further funds into the business in March to hold its equity position.