Bank Insurance & Securities Association (BISA) announces Veronica Rink's second year as board director
The Bank Insurance & Securities Association (BISA) has reaffirmed its 2021 Board of Directors, and Veronica Rink will serve her second year of her three-year term, the association announced. In addition, Rink will continue to serve on the organization's Membership Committee as well as other initiatives and task forces.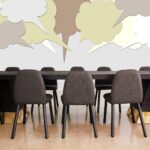 BISA's board is composed of industry veterans like Rink who serve in leadership at their respective firms. Rink's experience at BBVA brings a Regulation Best Interest operating model to the board, including a new generation of technology, product, segmentation and client experience initiatives. She has worked within the BBVA organization to build a holistic approach for a broker-dealer, insurance agency, investment adviser and asset management and trust, which gives her a unique perspective in the financial services industry.
"Veronica has been an essential part of BBVA Securities for a long time, having been with BBVA for nearly 20 years," said BBVA Securities Inc. CEO  Bruce Hagemann. "Her formal education and career journey through BBVA, which included Retail, Wealth, Business Development and Client Solutions, make her the perfect individual to be the director of strategy for BBVA Investment Services. With her experience, enthusiasm, leadership, and relationships within the organization, it was possible for us to consolidate five business units under one organization. Her time on the BISA Board has been invaluable because of these qualities, and I know her second term will be just as successful, if not more so."
BISA provides unique value by connecting executives across the insurance, investment, and bank channel sectors of the financial services industry and facilitating collaboration and networking between leaders from depository institutions and the firms that provide products and services that enable business performance and growth. BISA showcases innovations, thought-leadership, and best practices while providing business intelligence, research, and education that helps our members make better-informed business decisions.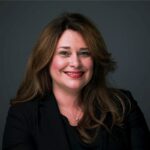 Veronica Rink, Director of Strategy and Business Development, BBVA Securities Inc.
"It's been an honor to serve this board for a year, and I'm looking forward to working with my colleagues for another year to help guide the organization in fulfilling its mission," said Rink. "My time on the board has helped me not only grow as a professional and leader, but it has also given me an opportunity to give back and lend my advice to an association that is an essential part of the financial industry. My success in my career has been a team effort, and I have been fortunate to be part of a management team that fully supports each other for personal and professional growth and overall success of the firm."
According to BISA Executive Director Jeff Hartney, the process to join the board is thorough, and includes a nomination, and a nomination committee review, among other steps. The process is difficult, Hartney says, and ends up with a small percentage of nominees becoming directors.
"For our board, it's really important that they represent the breadth and depth of the industry, and Veronica represents that," said Hartney. "She's heavily involved in a number of initiatives and task forces and came highly recommended. We are so happy to have an actively engaged board member like Veronica. "