Billy Smith works as Visual Specialist at BBVA Compass and he is always looking for new ways to tell stories. He never thought he'd work at a bank.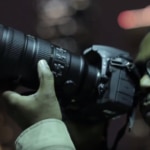 "I started out in journalism, and I figured that's where I'd stay," he said. As a photographer and videographer, he worked at the Arlington Morning News, the Dallas Morning News, and the Fort Worth Star Telegram before spending nine years at the Houston Chronicle, but he realized he was "always looking for something new." That desire to find a different challenge is what led him to BBVA Compass, where he's now a Visual Specialist in Culture and Employee Communication.
As a Visual Specialist, Smith is tasked with showcasing the culture of the bank, and a big part of that involves finding the right images to make internal communications feel more relatable.
"Billy's helping reinforce what we say about the type of organization we are," said Ralph Evans, Director of Culture and Employee Communications for BBVA Compass. "We're one diverse team working collaboratively to bring the age of opportunity to everyone, a message you can see very clearly in Billy's work."
Profile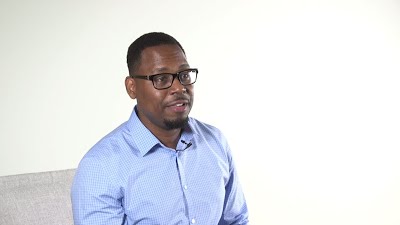 Name: Billy Smith
Position: Especialista visual - Culture & Employee Communication
[BBVA Compass]
The employees run the show
Case in point: the global photography project Smith is spearheading that will eliminate stock images of models in emails and intranet portals and replace them with pictures of BBVA employees.
"I love people, and I think everyone has a story to tell
An offshoot of that was the recent BBVA Compass Open Enrollment process for 2017 health and insurance benefit elections. The communications sent to employees—including emails, ecards, and a special video about the importance of Open Enrollment—featured BBVA Compass employees and their families. "The response from employees has been overwhelmingly positive," Smith said.
"When you see someone you actually work with represented, you just instantly feel more connected to the content and to the bank as a whole," Smith said. That's ultimately what makes his job so rewarding, Smith said, even if it's a long way from where he started out.