BBVA, best bank in Latin America for transaction business and Corporate Responsibility
Euromoney has chosen BBVA as the best bank for transaction business and Corporate Social Responsibility in Latin America in the 2017 edition of its Awards for Excellence.  The prestigious international magazine has also recognized BBVA Bancomer as the best bank in Mexico.  In a ceremony held last night in London, Euromoney recognized the institution's work in Latin America and Mexico, which have been key markets for the group for decades.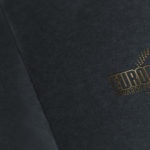 BBVA's recognition as Best Bank for Transaction Services in Latin America testifies to the institution's commitment to the transaction business in the region, as one of the main value propositions for its clients.  BBVA is boosting the capabilities of its product and trade finance platform; combining local and global strengths to offer the best treasury services proposals; and leveraging its capillarity to guarantee financing in local currency and high supplier involvement in the supply chain finance programs entrusted to it by customers.  All this with the purpose of continue improving the transactional banking experience for BBVA customers.
Euromoney also distinguished BBVA Bancomer as the best bank in Mexico"
With the best bank award in Corporate Social Responsibility in Latin America, Euromoney also recognizes the work that BBVA has been developing in the region's different countries through its education and entrepreneurship support programs.   BBVA promotes growth, development and living standard across the countries in which it is present through a number of programs in education, training and financial inclusion and SME and entrepreneurship support.
Over the last 10 years, BBVA has invested €282 million in social programs in the region, where more than 800,000 children have been granted access to education through its 'niños adelante' scholarships. Also 2,954,350 people have benefited from the Financial Education programs that BBVA has sponsored to support children, youth, adults and SMEs since 2008. In addition, the BBVA Microfinance Foundation, with 1,826,000 clients and over 8,200 million dollars in credits disbursed, has managed to reach the most disadvantaged strata of society, offering them access to financial services.
Euromoney also distinguished BBVA Bancomer as the best bank in Mexico,  recognizing its solid financial performance and the business management practices, which in 2017 allowed the bank to achieve a significant increase in portfolio activity, reflected in the positive results of its balance sheet.  In 2016, the number of consumer loans through digital channels was five times higher than in 2015, accounting for 40 percent of all consumer loans granted by BBVA Bancomer.
Euromoney magazine took into account aspects such as the consolidation of its banking business transformation strategy. By the end of 2016, the company had already invested $2.9 billion of the $3.5 billion it pledged in 2013. In 2017, the financial institution announced its plans to invest a total of $1.5 billion through 2022 – $300 million per year-. This amount reflects BBVA Bancomer's commitment to the development and growth of the country and Mexican families.
Euromoney Awards for Excellence
The Euromoney Excellence Awards were launched in 1992 and were the first in the global financial industry.  This year, Euromoney received almost 1,500 submissions from banks from almost 100 countries.