The prestigious study, Extel, has recognized BBVA investor relations as the best in Spain (out of a total of 72 companies) and the best for a European bank (out of 133 entities) in its 2019 study.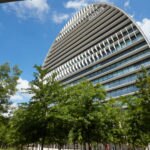 The Extel survey is one of the most prestigious recognitions in the financial industry. Analysts and institutional investors from more than 3,400 management funds and brokers respond to a survey to choose the companies that best carry out the investor relations function. This year more than 14,400 individuals participated in the survey.
The criteria evaluated by the participants included knowledge about the business; the quality of service delivered; the proactiveness of senior management; the quality of public information, of roadshows, investor and analyst meetings, as well as the web page.