BBVA has given a new boost to its Wealth Management unit within the Private Banking area in Spain to enhance its range of services for individuals with a net worth of over €2 million. With a view to more personalized support for customers, BBVA Private Banking has recruited 28 new bankers (an increase of 38%), bringing the total team to 101 professionals. Of these new entrants, 13 will focus on the Ultra High Net Worth segment (net worth of more than €10 million).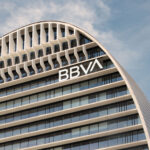 "BBVA Wealth Management has more than 20 years of experience. Two decades have turned this BBVA unit into a benchmark in high net worth management, with year-on-year growth leading to assets under management of more than €15.7 billion," said Fernando Ruiz, Head of BBVA Private Banking in Spain.
BBVA Wealth Management currently operates 7 specialized centers located in Madrid, Barcelona, Bilbao, A Coruña, Seville, Valencia and Gran Canaria, in addition to 16 satellite offices for a denser network throughout Spain. The team has expanded by 28 bankers compared to last year, bringing the total number of professionals to 101. The unit has teams specializing in wealth planning, market analysis and strategy, and investment solutions.
Out of the 101 Wealth Management bankers, 13 will focus on clients with net worth in excess of €10 million through the launch of the specialized service offered by the new Ultra High Net Worth bankers.
"The BBVA Wealth Management unit has always been a key part of BBVA's Private Banking area in Spain. With this new drive, we want to further strengthen our commitment to this upper tier of the segment, by reinforcing our team to offer support tailored to each client," explained Fernando Ruiz, Head of BBVA Private Banking in Spain.
All high net worth customers will qualify for the advisory service on explicit commission, unlike the current model, which set the threshold for eligibility for this form of advice at €5 million.
This means the Bank can offer advice based on independent decision-making to the entire group of Wealth Management and Ultra High Net Worth customers (more than 7,500 individuals). The service offers major strengths: fully personalized, proactive, avoiding any conflict of interest and offering a choice of tailored pricing--either embedded commission or explicit commission.
"At BBVA we already provided independence in all our Wealth Management services, both in advisory and discretionary management. From now on, however, we offer the choice of two different fee models in the advisory service, depending on the preferences and circumstances of each customer," said Fernando Ruiz.
Strategic Plan 2021-2024
In 2021, BBVA Private Banking in Spain launched its new strategic plan through 2024. In 2021 and 2022, the plan focused on Private Banking, and its primary aim was to bring specialized Private Banking services to a wider range of customers. The overall outcome of the plan is very positive, as it has led to a 70 percent jump in customers compared to 2020, reaching nearly 103,000, and an increase in assets under management of 31 percent, to more than €100 billion.