BBVA, building investment bridges in Latin America
BBVA recently held the ninth edition of its 'BBVA Latin America Conference' in New York. The annual event gathered private and public debt issuers from Latin America and investors from North America to explore new joint business opportunities in the region. The political and economic situation as well as the impact of the elections, especially in Mexico and Argentina, were two of the main topics covered during the conference.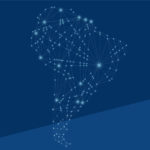 Other topics discussed during the event, which was attended by top-level representatives from countries such as Argentina, Mexico, Uruguay and Colombia, included the possible economic reforms and strategies and overall business prospects. The event agenda also included the outlook for bond issuance in the energy sector, bond trading and sustainable investment strategies.
During the event's opening speech, BBVA USA Country Manager Javier Rodriguez Soler underscored Latin America's pivotal role in BBVA's growth and global expansion.
He also emphasized the bank's presence and progress in the region, which started over 60 years ago, and added that "the close ties that bind BBVA to Latin America, and the fact that the region currently accounts for a significant share of the bank's net attributable profit, ensure that this partnership will keep growing in the future."
For almost a decade, 'BBVA Latin America Conference' has built bridges to connect investors with the Latin American continent. In fact, more than 100 North American investors and nearly 40 Latin American public and private debt issuers assisted the event to learn about new business opportunities and the latest trends in the region's bond market. Beyond the presentations and panels exhibited during the event, BBVA facilitated more than 400 one-on-one meetings between the two worlds, aimed at fostering investments in the region.
This way BBVA wants to continue promoting the growth and development of its wholesale businesses in all countries where it is present. The advantage of BBVA Group is its proven ability to combine global product development skills with a deep understanding of local market dynamics to offer a product tailored to each client. Combined with this, the bank's priority is to drive its businesses' transformation through both innovative products and work methodologies, to offer an excellent service to customers.