BBVA reaches an agreement to purchase Tree Inversiones Inmobiliarias from Merlin Properties
BBVA has reached an agreement to purchase Tree Inversiones Inmobiliarias SOCIMI from Merlin Properties. The company has 665 offices rented to BBVA. These offices that currently belong to Merlin are part of the package that BBVA sold to Tree Inversiones in 2009-2019 under a sale and lease back contract.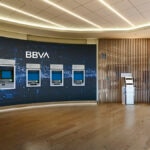 In a context of rising inflation (the current contract includes a clause that annually adjusts rent prices to 1.5 times inflation), this operation gives BBVA greater flexibility to manage its network of branches in Spain, as the bank resumes ownership. It will also generate significant savings from now until the date when the contract ended in 2040.
BBVA has agreed to pay €1.99 billion for 100 percent of the shares of Tree Inversiones Inmobiliarias, the owner of the properties  (659 branches and three unique buildings). The operation is initially expected to consume -7 basis points of capital and have a -€200 million impact on the income statement once the transaction is complete - presumably at the end of the second quarter. These impacts will be more than compensated by the accumulated savings that are expected once this transaction has been completed.