After obtaining the pertinent regulatory authorizations, BBVA Group has closed the sale of its 68.19% stake in BBVA Chile and other companies in the country to Scotiabank, for a total of about $2.2 billion. The transaction will yield capital gains of about €640 million and will have a positive impact on BBVA's fully-loaded CET 1 capital ratio of about 50 basis points.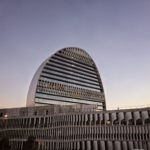 Today's sale was originally announced in late 2017. On November 28, Canadian lender Scotiabank submitted a $2.2 billion binding offer from for BBVA's 68.19% stake on its Chilean franchise and other companies linked to the bank's activity in the country. On December 5 BBVA accepted the offer, which valued the institution at more than twice its book value and about 20 times its profit.
Besides BBVA Chile's 68.19% stake, the sale includes other Group companies in the country with activities linked to the banking business, such as BBVA Seguros Vida, S.A. The sale excludes the vehicle financing business Grupo Forum, the leading company in the country. BBVA will retain 100% ownership over this company.
BBVA will record, in its Q3'18 financials, €640 million in capital gains that the transaction will yield, plus 50 basis points more in its fully-loaded CET1 capital ratio. Both the amount of the sale and the impact in terms of results and capital coincide with the estimates at the time of signing of the agreement.