BBVA has successfully closed the sale of its 100 percent share capital in BBVA Paraguay to Banco GNB Paraguay, a unit of Grupo Gilinski, after obtaining all required authorizations.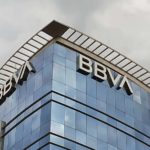 The transaction amounts to approximately 250 million dollars (about €210 million). The deal is expected to generate a capital loss of approximately €9 million¹ due to the profit BBVA has registered from the unit during this period, and a positive impact of about 6 bps² in the fully loaded CET1 capital ratio. These impacts will be reflected in BBVA's financial statements in 1Q2021.
The sale, which will be complete today, was announced on August 7, 2019. BBVA's business in Paraguay had total assets of 1.92 billion dollars (about 1.64 billion euros), with data at the end of 3Q20. The bank is the fourth largest in the market, both by loan volume, with a market share of 8.7 percent, and by deposits, with a 9.5 percent market share.
Once the integration of both financial institutions takes place, the Banco GNB Paraguay S.A. will become the first bank in Paraguay in terms of deposits, with total assets of 3.27 billion dollars (about 2.78 billion euros) and 16 percent market share, with data from the close of the third quarter.
BBVA reiterates its commitment to Latin America and will continue to invest in the region, which is one of the Group's strategic areas of growth.
1.EUR/USD exchange rate of 1.185.
2.The determination of the impact on Common Equity Tier 1 and the financial results was made taking into consideration the group's financial statements as of September, 2020 and a EUR/Guarani exchange rate of 8,442.534.