The Federal Reserve announced Wednesday that it did not object to the capital plan submitted by BBVA Compass Bancshares, Inc., as part of its Comprehensive Capital Analysis Review, or CCAR.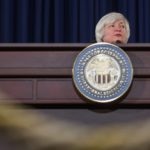 The announcement by the Fed comes a week after the results of the Dodd-Frank Act Stress Test, or DFAST, which reported that BBVA Compass projected regulatory capital ratios exceed the minimum applicable regulatory requirements for all nine quarters in the Fed's severely adverse hypothetical scenario.
"The results of the stress tests and review of our capital management process further demonstrate the strength of our bank, our strong capital position and our continued focus on prudently managing and growing our business," said Manolo Sánchez, chairman and CEO of BBVA Compass. "We firmly believe that our capital management plan is appropriate given our current economic outlook and capital position."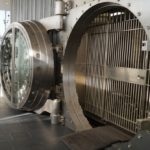 To twitter
For the third straight year, BBVA Compass received a no-objection response to its capital plan
Federal regulators examined the capital plans submitted by BBVA Compass and 32 other financial institutions. Those plans must describe planned capital actions over the horizon of July 1, 2016, to June 30, 2017, such as paying dividends, share buyback programs or issuing certain debt or equity securities. BBVA Compass' capital plan includes common dividends of $120 million, subject to approval by BBVA Compass' board of directors.
This marks the third year that BBVA Compass has been subject to CCAR and, in each of the periods covered, has received a no-objection response by the Federal Reserve to its capital plan. The CCAR process includes all U.S. bank holding companies with total consolidated assets of at least $50 billion. The process not only involves analysis of a bank's capital, but also a review of the governance, policies, procedures, data and methodologies around the bank's capital management activities.