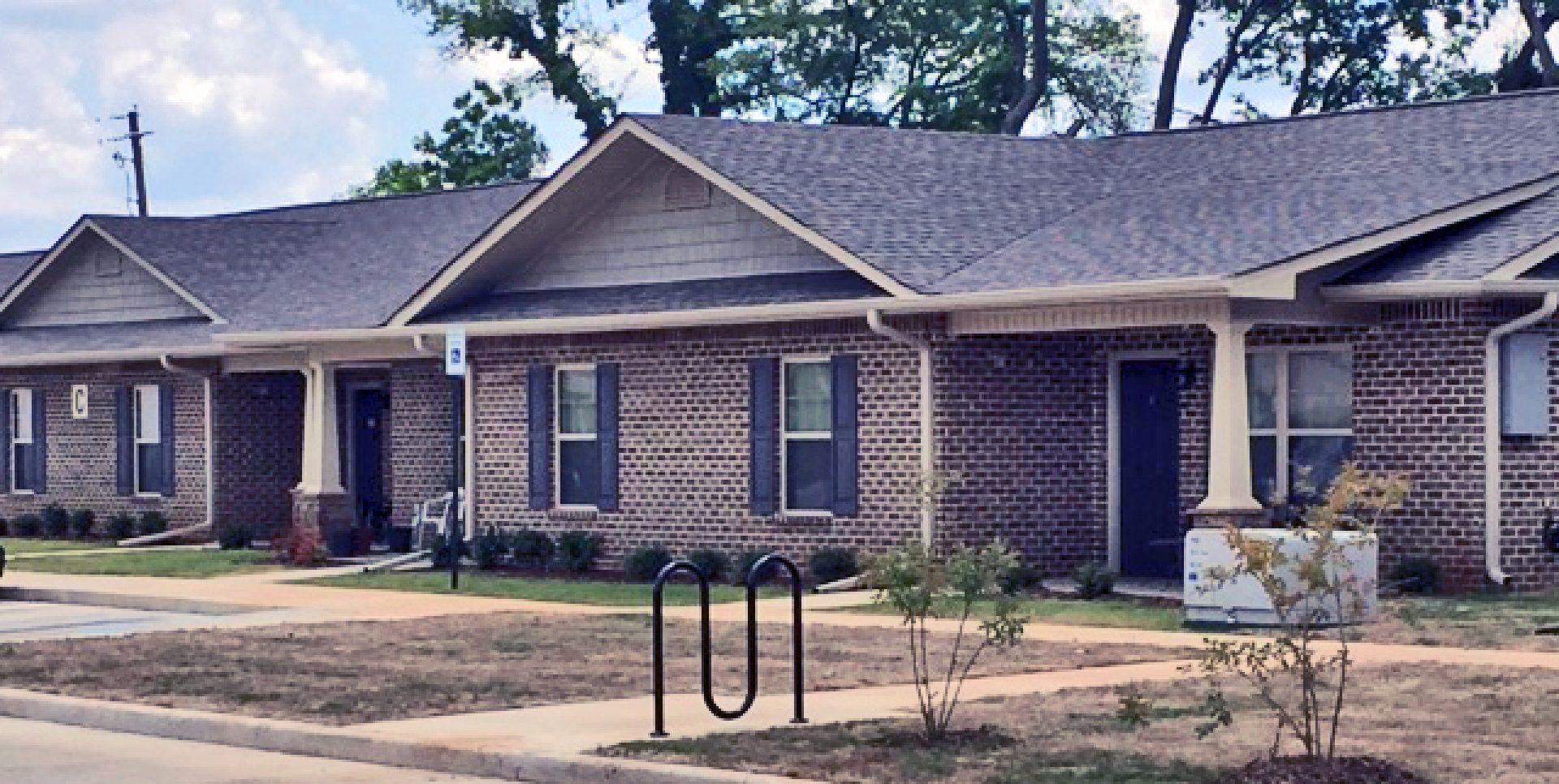 BBVA Compass-financed affordable housing development for seniors opens in Huntsville, Ala.
Low- to moderate-income seniors have a new place to call home in Huntsville, Ala., after the grand opening on June 15 of Lenox Park Apartments, a 60-unit development financed by BBVA Compass.
BBVA Compass provided a major portion of the funding for Lenox Park. The rental development on Old Blue Springs Road NW in Huntsville is restricted to residents who are 55 and older and earning 60 percent of the area median income or less, which would put the annual household income levels for a single occupant under $32,280. The rents will range from $327 to $603, which is significantly below market value for the single-story one-bedroom and two-bedroom units.
"Lenox Park fills a growing need in Huntsville and the nation as a whole for more affordable housing for seniors," said BBVA Compass Huntsville CEO Jason Baldwin. "We're proud to do our part, and we'll continue to step up to deals like this because BBVA Compass is committed to creating opportunities at every level throughout its communities, whether it's for seniors, for small businesses, for the everyday consumer and for everyone in between."
Lenox Park fills a growing need in Huntsville and the nation as a whole for more affordable housing for seniors. We're proud to do our part.
BBVA Compass, through its proprietary investment fund managed by Raymond James Tax Credit Funds, invested more than $8 million in Lenox Park by purchasing Low-Income Housing Tax Credits. The LIHTC program gives investors a dollar-for-dollar tax credit for investing in the construction, rehabilitation, and preservation of affordable rental housing for low and moderate-income households. The tax credit was created by Congress in 1986 to encourage private investment in affordable housing projects, and those investors are held accountable for maintaining the project's compliance for 15 years. Supporters say the program has brought much-needed oversight and private market discipline, with an end result being that lower-income individuals have better choices for higher-quality housing.
Lenox Park comes online as attention focuses on the need for more affordable housing for seniors, a need that grows more acute as the first wave of the Baby Boomer generation reaches retirement age. Current projections estimate that the number of people 65 and older will grow by more than 30 million in the next 20 years, and a significant portion of those will be economically insecure.
A market feasibility study for Lenox Park prepared by Novogradac & Company in 2015 found that the senior population in the Huntsville area is expected to grow 4.4 percent by 2020, which exceeds the expected national growth rate of 3.9 percent. The study also found that fully two-thirds of the seniors who rent their households in the area are earning less than $30,000 annually, further indicating a need for senior rental housing specifically targeting low-income seniors.
Policy experts say any viable solution for senior housing needs will require intense collaboration between government, the private sector and the philanthropic community.
Community Development Capital team
The BBVA Compass Community Development Capital team, led by Keith Burgess, was involved in hammering out the details on the Lenox Park deal. The team has closed more than $350 million in loans and another $400 million in equity investments in the past two years, accounting for more than 3,000 units of affordable housing being developed or preserved across the bank's footprint.
The Community Development Capital team's work supports the bank's five-year, $11 billion commitment to create opportunities by lending, investing, and providing services to low- and moderate-income people and neighborhoods.