BBVA Compass launches commercials in Birmingham market promoting new Mobile Banking App features
BBVA Compass has launched a series of new commercials in the Birmingham market highlighting the newest functionalities features of the BBVA Compass Mobile Banking App.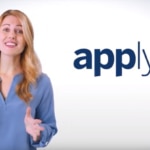 Among the newest features of the app is the BBVA Compass Financial Tools for mobile to make financial planning easier. The commercials that detail these features and others began airing on September 3, and include ten spots.
We needed a full series of commercials that highlighted the various new additions...
"Our digital products are what differentiate BBVA Compass, and our mobile app is consistently selected as a leader in the industry," said BBVA Compass Chief Marketing Officer Jennifer Dominiquini. "It's won multiple awards in recent years and it's only getting better with these new components. We needed a full series of commercials that highlighted the various new additions, but were also engaging and would intrigue our consumer base."
Each commercial is 30 seconds long and is produced by o2ideas, with actress Sarah Pribis describing a new feature in every spot. With terms including "apportunity," a play on the bank's brand promise of "creating opportunities," "appealing" and "appreciate" displayed on the screen, the advertisements succinctly describe the app's new abilities and its positive evolution. Pribis, a Broadway veteran, is also a host of the viral mobile app, HQ Trivia.
"Imagine the opportunity to apply for a bank account just by tapping on a handy green button," says Pribis in one of the spots. "With the BBVA Compass Mobile Banking App, you can do just that. Apply for a checking account. Credit card. CD. Even a personal loan."
(story continues below)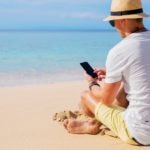 Clients can use the so-called green button on the homepage of the Mobile Banking App to apply for new banking products, including checkings and savings accounts and money markets.
In addition to the green button, the recent mobile app release features BBVA Compass Financial Tools, which help clients track spending and manage budgets. Clients are also encouraged to add outside accounts for an accurate and full picture of their financial health.
Other tools in the money management feature include:
Spending: Clients can see the percentages of their spending as it pertains to each transaction category. If they tap on a section, they will see how much they spent in that category.
Budgets: A chart that shows a client's monthly budget. Budget categories change color from green to yellow and red if the client exceeds set spending limits. The visual approach is designed to quickly convey targeted spending and progress toward the monthly budget.
Accounts: Allows clients to link and manage their external financial accounts so they can easily view their full financial life in one place. Clients can link everything from checking, savings and money markets to investments, credit cards, insurance, property and more from virtually any financial institution.
The BBVA Compass Mobile Banking App was named Best Mobile App by Money® magazine in 2015, Javelin Strategy & Research's Mobile Banking Leader in Functionality Award three times in as many years and Javelin also named it a leader for its ease of use in its 2017 Mobile Banking Scorecard.
For more information on the BBVA Compass Mobile Banking App, click here.
To view the first four commercials from the advertising campaign, click the links below.