BBVA has been widely recognized for its capabilities in structured products in Latin America. Specialized publications such as Structured Products, Structured Retail Products and mtn-i have confirmed BBVA's regional leadership in this business area, presenting the bank with numerous awards.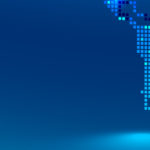 Apart from being an origination leader in Mexico, BBVA Bancomer has also gotten stronger in the distribution of value-added products for its base of institutional and retail customers. Currently, BBVA is the market leader for warrants and structured products, with a market share of nearly 50%. Its closest competitor has a market share of 35%.
Furthermore, the bank has expanded the underlying assets and available structures so that investors can have exposure to the most relevant markets and companies in the world, based on their expectations for the market. This has set BBVA apart from its competitors in Mexico's equity market. The bank also launched an electronic platform for live market trading, which completes its product strategy.
The specialized publication Structured Retail Products presented BBVA with multiple awards in 2017:
'Best Structured Products Manufacturer House in Latam'
'Best Structured Products Manufacturer House in Mexico'
'Best Structured Products Manufacturer House in Interest rates'
'Best Structured Products Manufacturer House in Foreign Exchange'
In addition, the publication recognized BBVA as the bank with the 'Best Performance in Americas' and 'Best Performance in Mexico' for product distribution.
BBVA was also recognized by two of the main specialized publications: Structured Products, which named BBVA 'Latin America House of the Year 2017'; and mtn-i, which presented the bank the award for 'Latin America Investor Solutions'.as
Manuel Meza Pizá, Head of the Global Structured Solutions team in Mexico, explains that: "Over the past year we have seen a considerable increase in interest rates in Mexico, which has affected valuations of outstanding notes. However, this, together with lower product volatility is creating incredible opportunities to develop products with many benefits for our customers."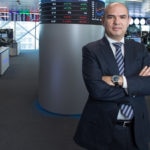 Manuel Meza Pizá is Head of Global Structured Solutions México at BBVA Bancomer.