Global Finance deems BBVA the best investment bank in Spain and Mexico once again
Global Finance called BBVA the best investment bank in both Spain and Mexico for the sixth and third year in a row, respectively, recognizing the service the bank provides in this sector and its innovative financial proposals.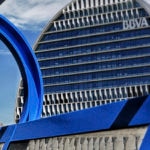 BBVA maintained its dominant position in the Spanish and Mexican markets, where the bank was awarded for the sixth and third consecutive year, respectively. Aware of the needs in both places, factors like the diversity of BBVA's products and services, its customer service, and above all, its passion for innovation have made BBVA the leading bank.
In business areas like mergers and acquisitions, BBVA especially stood out for being the financial institution with the most operations in Spain and Mexico in 2016. In Spain specifically, BBVA demonstrated its strong ability to attract foreign investment.
The publication also recognizes BBVA's product capacity in the business of bonds, corporate loans, project financing, global market products and transactional banking services for large corporations like foreign trade and supply chain finance.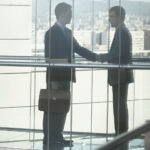 BBVA Bancomer, the top bank in Mexico, is a fundamental pillar of financial management in the country due to its coverage in the region, as well as its solid long-term strategy. As a result, Global Finance also recognized BBVA Bancomer's investment banking, a distinction that Latin Finance also noted when presenting the bank the award for the best investment bank in Mexico in 2016 last November.
About BBVA Corporate & Investment Banking
BBVA Corporate & Investment Banking is comprised of an extensive team of experts, including investment banking specialists and advisors for different industries and sectors. BBVA's investment banking has offices in Europe, the U.S., Mexico, South America and Asia. The bank offers a wide range of products that offer an added value and solutions that meet customers' needs – from the most basic to the most complex – and help them manage their local, international and digital projects.
About Global Finance
Global Finance periodically selects banks and service providers that stand out for their excellence in the global financial community. With more than 50,000 readers in 192 countries its selection of the sector's top performers, based on experts' qualitative analysis and a series of parameters such as market share, number of operations, innovation, etc., has become a trusted standard of excellence.