Some of the countries in which, BBVA Open Innovation, such as Peru, Spain and Colombia, will participate in BBVA Hackathon 2021, which is organized by BBVA Mexico. The goal is to support the digital transformation of financial services through challenges posed by business units, as well as a global  ecosystem of entrepreneurs and developers.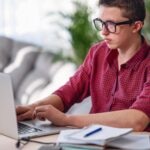 Participants will have to form teams of 4 to 6 members to build a solution from scratch in 48 hours with help from experts from several BBVA business units and strategic allies who are participating in this edition of the BBVA Hackathon. The teams will be able to use and integrate BBVA's latest technologies, products, tools, and services, as well as those of the sponsors to devise attractive solutions quickly.
Hugo Nájera Alva, Head of Customer Solutions at BBVA Mexico, said: "At BBVA in Mexico our goal is to strengthen ties with innovation and entrepreneurship ecosystems not only in our country, but beyond our borders, and we are sure that in this sixth edition of the BBVA Hackathon we will see a lot of talent, but above all creativity to find innovative solutions and opportunities in line with the digital era in which we are increasingly immersed. Undoubtedly, it will be a great experience for everyone participating in this edition."
"In this sixth edition of the BBVA Hackathon we are going to see a lot of talent, but above all creativity to find innovative solutions and opportunities in line with the digital age in which we are increasingly immersed".
Nájera said that this event has become one of the most important in the country and that more than 3,500 applicants signed up for the last edition, of which 792 participated (18% more than in 2019), 438 were from Mexico, 209 from Peru, 82 from Colombia and 63 from Spain. "We had a great turnout, and we were very pleased that 47% of the participants were women."
Participation is free and the organizers expect an even better turnout than last year with profiles in line with the objectives of this competition: university students, programmers (iOS, Android, Java, SQL, Oracle, Python, HTML), UX, graphic designers, accountants, financiers, economists, data analysts, technology entrepreneurs. All of them are creative and empowered, with a penchant for teamwork, agile integration, and the ability to clearly communicate their ideas.
Each country (Colombia, Mexico, Spain, and Peru) and the sponsors will pose challenges to the teams, distributed as follows:
1 challenge from BBVA in Spain with Oracle as an ally.
1 from BBVA in Peru
1 from BBVA in Colombia
1 from BBVA Group
4 from BBVA in Mexico, (including the sustainable challenge with IPN as an ally).
1 from BBVA Openpay
3 Challenges from the sponsors (Cisco, Tata Consultancy Services and Amazon Web Services)
Each challenge posed in the event is related to a different topic, such as digital innovation for SMEs, social networks, digital transformation, financial management tools, technological architecture, apps, and data analytics. There are also topics related to the impact on the environment and during the competition participants will also have the opportunity to interact with the BBVA Talent & Culture teams represented by the aforementioned countries.
The event sponsors are CISCO, Tata Consultancy Services, Amazon Web Services and Accenture. The event allies are Openpay, Software Guru, Instituto Politecnico Nacional (IPN), Oracle, Laboratoria, Service Design Mexico, Victoria 147 and The Ninja Project.
Sustainability Challenge
Based on one of the Group's strategic pillars, sustainability, the BBVA Hackathon has often launched challenges that aim to harness technology to come up with new solutions to address climate change. In this edition, experts from the IPN will collaborate with one of BBVA in Mexico's business units to launch the "Green Calculator" challenge in which participants will test their creativity and knowledge by developing a solution that will help generate a lower environmental impact.
Prizes
The winner of the BBVA Hackathon 2021 will receive 100,000 pesos for devising the best solution. And the winning team of each of the nine challenges set by BBVA will win 50,000 pesos. The sponsors (Cisco, Tata Consultancy Services and Amazon Web Services) will be in charge of awarding the winners of their respective challenges.
If you would like to participate in the BBVA Hackathon, just click this link and fill out the form.
You can watch the event on the following social media channels: Twitter (@BBVAInnovation y @BBVA_Mex), Facebook (BBVA Open Innovation y @bbvaenmexico), Instagram (@bbvainnovation y @bbva_mex).