BBVA issues CHF 160 million senior non-preferred debt in its first issuance in the Swiss market
Today BBVA launched an issuance of senior non-preferred debt in Switzerland. It is the first time the bank has issued debt in the alpine country. The deal closed at 160 million Swiss francs (around €150 million), well above the initial offer of CHF 150 million (around €140 million).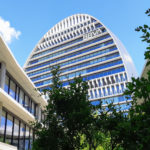 The issuance has a term of 6.5 years, maturing on August 27, 2026. The interest rate ended fixed at mid-swap plus 65 basis points — from the opening interest rate of mid-swap plus 65/68 — with an annual coupon of 0.125% The issuance is on par with similar transactions by institutions that frequently operate in the market.
The underwriting banks were UBS and BBVA. The issuance was subject to Spanish legislation and will be listed on the Swiss Exchange, SIX.