BBVA will actively participate in the United Nations Conference on Climate Change (COP 25), which will be held in Madrid, starting on Monday, December 2. Some of the confirmed events include a round table discussion where BBVA Group executive chairman Carlos Torres Vila – together with representatives from other banks – will discuss new climate leadership. In addition, there will be a sustainable meal, sponsored by BBVA and prepared by the Roca brothers for heads of state and government officials.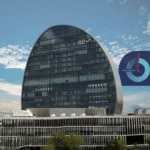 Carlos Torres Vila reiterated BBVA's commitment to sustainability. "Banks have a huge responsibility as catalysts for change. We can secure and channel financial resources in order to support our customers on the journey to an ecological transition and low carbon economy."
BBVA's Group executive chairman will participate in a round table on December 12 entitled 'New Climate Leadership,' an event that will include the participation of the United Nations Environment Programme Finance Initiative (UNEP FI) as well as that of other financial institutions.
BBVA will also play a leading role in a luncheon offered to prime ministers, heads of state, government officials and the UN Secretary General to mark the start of the summit. Sponsored by the bank, the Roca brothers have designed a sustainable menu based on local Spanish products and a cuisine that fosters small scale farmers. Joan, Josep and Jordi Roca are Goodwill Ambassadors for the United Nations Development Programme (UNDP).
Meanwhile, the BBVA Foundation will organize a conference with Professor Bjorn Stevens, Director of the Max Planck Institute for Meteorology (Hamburg, Germany) and president of the jury of the Frontiers of Knowledge Award in Climate Change. It will also hold a roundtable discussion entitled "The Science of Climate Change: the Circular Economy of Carbon" featuring international experts in the field such as, Carlos Duarte, professor of the ecology of the Red Sea at King Abdullah Univeristy in Saudi Arabia, and William McDonough, an architect specialized in sustainability, considered one of the 30 most influential thinkers in the world by Fortune magazine.
In addition, the bank and its experts in sustainable finance will take part in several international panels and roundtable discussions covering topics such as financing sustainable construction projects in Peru and sustainable innovation, in a panel with the OECD, IADB, and Bancolombia, among others.
Pledge 2025
On February 28, 2018, BBVA launched its Pledge 2025, its climate change strategy through which it contributes to the United Nations Sustainable Development Goals, in line with the Paris Agreement on climate change. This commitment will help BBVA progressively align its activities with the Paris Agreement and strike a balance between sustainable energy and investments in fossil fuels. It is based on three lines of action:
Financing: BBVA commits to mobilize €100 billion in green financing, sustainable infrastructure and agribusiness, social entrepreneurship and financial inclusion.
Managing the environmental and social risks associated with the bank's activities in order to minimize their potential impact - both direct and indirect.
Engaging all stakeholder groups to collectively promote the financial industry's contribution to sustainable development.
COP 25
Madrid will host COP 25 at the IFEMA convention center, which will allocate 100,000 square meters - 50 percent of its capacity - to the different sessions and meetings. Nearly 20,000 people are expected to attend the summit over the two-week period.