The bank brings digital transformation to its business customers with a financial aggregation service. BBVA One View is a real-time platform-agnostic service that allows businesses to control all their domestic accounts, credit accounts and cards from a single dashboard. This service, the first of its class in Spain, goes beyond financial aggregation. Leveraging Big Data technologies, it gathers and organizes information on bank accounts and other financial products, allowing companies to optimize their treasury activity and make decisions more efficiently.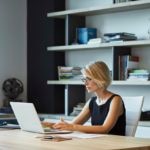 After a 5-month pilot trial involving over 300 business customers, BBVA is ready to roll out this new service to all its business customers. BBVA One View will allow businesses, not only to obtain a global view of their treasury, but also to receive alerts, generate custom reports and choose the best way to make payments, saving them time in their daily management tasks and granting them more control over their financial health.
Today, over 80 financial institutions are available through BBVA One View. To initiate the aggregation process for accounts and cards from other financial institutions, all customers need to do is to access the solution and complete the registration form. The customers then can decide and choose which accounts and cards should be linked to BBVA One View at each point in time.
To facilitate working with data, BBVA One View classifies all the aggregated movements into different categories that customers can reclassify in accordance with their own criteria. They can also define targets for each income or expense category and monitor their behavior. BBVA is the first financial institution that offers a categorization according to the Spanish General Chart of Accounts, making it easier for its business customers to reconcile all movements.
Also, the service allows users to set up alerts to receive a notification warning about unexpected movements and track their income and expenses through custom reports, that will help them analyze, in a very user-friendly manner, what is happening in their treasury management.
Speed, reliability and time-savings
BBVA One View allows businesses to save two hours a day in average in treasury management tasks, simplifying and facilitating banking aggregation and accounting reconciliation process. One of the highest-rated feature during the trials was the 'Payments Advisor', a smart engine that is capable of suggesting the best payment method taking into account a number of factors, including origin, amount, payment deadline or destination, in a very transparent manner for the customer.
BBVA One View is currently focused on the most important products for business customers, such as current accounts, credit accounts and cards , but will soon continue rolling out key business management products and services.
Transformation at the service of business customers
This year, for second consecutive year, Forrester Research named BBVA's mobile retail banking app 'best in class' from a group of nine apps developed by leading banking institutions. BBVA's strategy is to bring the benefits of its digital transformation to its business customers, delivering solutions intended to make their day-to-day easier, helping them make informed decisions and creating a differential multichannel experience.
BBVA's business customers are already digital, and currently over 90 percent of them do their transactional banking via digital channels. A clear example is Click&Pay, which allows businesses to draw down on a specific limit to cover their most common working capital needs. Currently, 90 percent of drawdowns are already digital.
Also, BBVA strives to continuously deliver solutions that make the day-to-day of its business customers better and have a direct impact on their productivity. This is the case of BBVA AvalBox, a 100% secure pioneering online service that allows the bank's Spanish customers to apply for, submit and view their guarantees without having to visit a branch. Since launch, 80 percent of the guarantees processed through AvalBox are already applied for digitally.