BBVA leads technological change in the banking industry in Latin America and the U.S. in hand with IBM
BBVA Group signs the second phase of its global accord on optimizing data processing, centered on Latin America and the US. The agreement aims to accelerate the change toward the latest generation of technology platforms.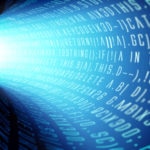 The BBVA Group has just signed an agreement with IBM for this company to assume the operation and transformation of BBVA's current technological infrastructure and data processing in Latin America and the U.S., which is currently managed by its ATA affiliate in Mexico.
The agreement is part of global accord and it would include the transfer to IBM of the assets of the current technological infrastructure, the services and operations of the affiliate companies ATA Servicios and ATA Operadora, and the use of BBVA's data processing centers in Mexico, all subject to the approval from the pertinent regulatory authorities. The move allows BBVA to advance its cloud computing strategy through the transformation of its current technological operations and services.
Ricardo Moreno, BBVA Global Head of Engineering, said that "this agreement allows us to optimize the processing of the Group's data and use all of IBM's knowledge and capabilities to continue advancing our transformation and to become a digital entity with great flexibility andscalability that offers the best digital banking services to its customers".
Antonio Lubrano, General Manager for IBM Global Technology Services, Latin America, says that "with this agreement, BBVA establishes new levels of technological innovation and digital reinvention in the Latin American banking industry. We are proud of the Bank's confidence in IBM's global footprint and capacity to evolve its business model in this new data economy."
BBVA has been working for several years on developing digital solutions that allow handling the high volume of digital banking transactions in the coming years. Cloud technologies will be the cornerstone of this future, thanks to their greater flexibility, scalability, productivity and improved efficiency.
The agreement between BBVA and IBM will foster the development of the bank's data processing service in accordance with the highest standards of security, service, quality and responsibility. BBVA Group will remain at the head of operations and the strategy of its processes.