BBVA Microfinance Foundation, recognized for using gamification in its internal communication strategy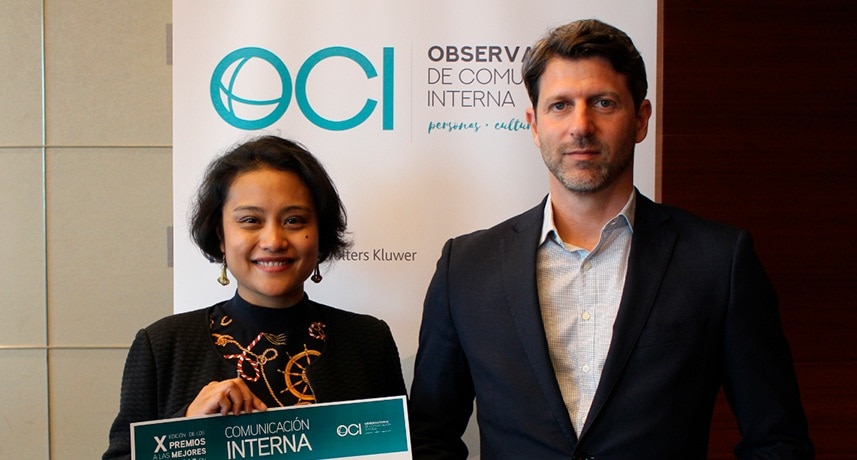 The interactive game 'Heroes' has received the award for the Best Internal Communication Strategy for Change Management and Digital Transformation from Observatorio de Comunicación Interna (OCI), the Spanish association for internal communications. According to the award jury, "The BBVA Microfinance Foundation (MFBBVA) has backed a unique, innovative and educational tool instead of following along with a traditional approach based on emails, documentation, testing, and face-to-face classes."
"'Heroes' has been developed for new employees and the more than 8,000 people who are already part of the group, both in Spain as well as in the Foundation's six entities across five countries in Latin America," Fabian Goldberg, Head of Training for MFBBVA explains. According to Goldberg, "From a single screen, this program provides first-person experience of the work performed by our loan officers; these are the people who are in daily contact with the more than two million entrepreneurs who are currently our customers, providing them with services as varied as microcredits, financial education or training, savings, and microinsurance."
The challenge of the game lies in interacting with a rural entrepreneur in order to provide her with financial assistance. The game thus teaches employees about essential behaviors like customer empathy and value creation in addition to providing information about some of the Foundation's key initiatives like process digitalization, the empowerment of women, and sustainability.
This year was the tenth anniversary of OCI's Internal Communications Best Practices Awards in which 86 organizations participated, with 130 nominees in eight categories. In addition to the BBVA Microfinance Foundation, the other winners included Calidad Pascual, L'Oréal, Leroy Merlin, Heineken Spain, Enel Mexico, Bimbo, and Ecoembes. The OIC was created in 2011 and consists of the international communications consulting firm Atrevia, the journal Capital Humano, and the IE Business School.
'Heroes' is MFBBVA's second training program based on gamification. It follows 'Simon', an application aimed at improving skills related to team management.  The close to 1,000 office managers who used the application gave it a rating of 4.7 out of 5. In 2016, CAF-the Development Bank of Latin America together with the magazine 'Compromiso Empresarial' (Business Commitment) recognized this tool as one of the most innovative social initiatives of the year.