Global Finance has crowned BBVA as the world's best bank for corporate clients in this year's edition of its flagship Best Global Banks awards. Thus, the prestigious publication recognizes the excellence of the product and service portfolio that the bank offers to small, medium and large business through its different business units.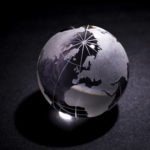 This new recognition rewards BBVA's approach to deliver financial solutions devised to help its corporate customers boost sales, streamline costs, manage financial risks and strengthen their own ecosystems of customers, suppliers and employees.
"Global economies are being put at risk by trade wars and tectonic changes in the political landscape, even as technology opens new doors and new possibilities", said Joseph D. Giarraputo, publisher and editorial director of Global Finance. "Our 'Best Global Banks' awards highlight the financial institutions that are deftly navigating the rapidly changing economic and technological landscape - and helping their clients do so as well - all while keeping one eye on the horizon of future prosperity."
"The 'Best Global Banks' awards highlight the financial institutions that are deftly navigating the rapidly changing economic and technological landscape"
In justifying its decision, the magazine cited BBVA's pioneering drive, innovative product portfolio and the digitalization of its solutions. As a result of its commitment to bringing the best service to its customers by leveraging new technologies and fostering innovation, BBVA has become one of the drivers of transformation in the financial sector. The bank's strategy includes: co-innovation with customers; cooperation with the fintech ecosystem; technological partnerships with companies such as Salesforce and Bloomberg; collaboration with industrial consortiums such as R3; and the use of new work methodologies such as Agile, across the whole organization.
Thanks to this approach, BBVA's corporate clients benefit from the industry-leading, groundbreaking solutions that the bank rolls out on a consistent basis. Blockchain pilots executed on BBVA's DLT platform, the world's first syndicated corporate loan with Red Eléctrica or the structured bond for Mapfre, are just some notable examples of these solutions.
About Global Finance
Global Finance is a monthly magazine founded in 1987. Its mission is to help corporate leaders, bankers and investors chart the course of global business and finance. Global Finance's audience includes Chairmen, Presidents, CEOs, CFOs, Treasurers and other senior financial officers responsible for making investment and strategic business decisions at multinational companies and financial institutions. Its headquarters are in New York, with offices in London and Milan.
Each year, the magazine, which has a circulation of 50,050 copies and readers in 163 countries, selects the best financial institutions around the world based on a qualitative analysis of experts and the measurement of parameters such as market share, number and volume of operations, innovation, etc. These awards have become a recognized and trusted standard of excellence.
In this year's – and 20th - edition of the awards, the magazine has also named BBVA Best Digital Bank for Companies and Institutions in Spain and as Most Innovative Digital Bank for Consumers in Latin America.
In the area of corporate banking, in 2019 BBVA has already been recognized by the publication as the best investment bank in Spain, Mexico and Latin America, as well as the best new financial technology bank in the region. Thanks to its blockchain-enabled corporate lending platform, BBVA has also earned a spot in Global Finance's 'The Innovators' list.