BBVA Next Technologies Achieves Amazon Web Services (AWS) DevOps Competency Status
This competency status is a significant milestone for BBVA Next Technologies as it is a seal of quality recognized by AWS for carrying out high-quality projects in the DevOps field with total confidence.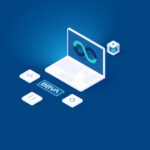 BBVA Next Technologies, the BBVA Group's advanced software company and Premier Consulting Partner of Amazon Web Services, is pleased to announce that is has achieved Amazon Web Services (AWS) DevOps competency status. This consolidates BBVA Next Technologies as one of four leading Spanish companies in the implementation of the DevOps methodology (combining IT operations and software development practices) in the projects developed with its customers.
As a specialist provider of strategy and design services for Cloud Data and Security solutions, BBVA Next Technologies has worked with companies in the retail, telecommunications and utilities sectors, among others, in implementing AWS solutions in line with DevOps practices. "This is an elite distinction, given that only three other companies in Spain can boast this competency, which is a testament to our capabilities and application of best practices in an area that constitutes a fundamental pillar in our project execution model and design," said Franz Hassmann, Chief Technology Officer at BBVA Next Technologies.
Achieving this certification is a further step in BBVA Next Technologies' strategy to boost the use of DevOps in the projects it carries out for BBVA and other companies. This field has enabled development and operations teams to work under the same philosophy, making it possible to consistently deliver the highest quality to customers. Quality is key at BBVA Next Technologies, and to ensure quality, teams need to have both an appropriate culture and a set of specific techniques and tools. BBVA Next Technologies believes the DevOps philosophy is the necessary framework to ensure that quality is not lost.
 The third competency status for BBVA Next Technologies
Years of experience spent developing and implementing advanced analytics products using AWS had already enabled BBVA Next Technologies to become a Premier Consulting Partner in 2016. APN Premier Consulting Partner is the highest level that can be achieved in the AWS Partner Network. It recognizes consulting partners who demonstrate experience and success in helping customers to design, build, migrate and manage their AWS workloads. Moreover, BBVA Next Technologies has already achieved the Data & Analytics and Machine Learning competencies.
To achieve competency status, BBVA Next had to meet a number of prerequisites and successfully pass a comprehensive independent audit process. The status was then subsequently awarded by AWS global competency leaders. The requirements include: being part of the APN program as a Partner Consultant (with at least Partner Advance tier status); being able to give examples of use cases related to the competency; maintaining a relationship between the company and the DevOps competency and culture; and having self-assessment and own requirements for DevOps certificates. Once the above requirements have been met and reviewed by AWS an audit process must be carried out through an independent company, which reviews the details of each of the above. The company issues the verdict, and AWS then reviews all of the information before finally validating the audit and granting the competency.
About BBVA Next Technologies:
BBVA Next Technologies is a BBVA Group company and an expert in software engineering, created to accelerate the technological transformation of BBVA and other leading companies. The company has more than 900 experts providing technology strategy services: Cloud, Data and Security Governance to help your customers adopt new technologies in line with best practices. It also designs and deploys scalable technology solutions across Data Platforms, Advanced Architectures, Artificial Intelligence and Cloud Security in order to create intelligent products or new business models. To develop its solutions, BBVA Next Technologies has a collection of its own best practices and methodologies that it applies to its customers' transformational projects.