The Spanish Ministry of Science and Innovation has awarded BBVA the Special Mention in Design, in the Company category, of the Spanish Innovation and Design Awards 2020. The jury has chosen BBVA for "its ability to build solid bridges between traditional business areas and the world of strategic design."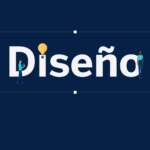 The Spanish Innovation and Design Awards are intended for professionals and established entities that have been incorporating design into their business strategy for at least ten years and that have shown that this discipline is a fundamental lever of innovation and competitiveness.
The jury, composed of outstanding professionals from these fields, has decided to give this mention to BBVA "as a successful example of non-tangible design, of transcendental strategic impact." The jury also underscored "its undisputed contribution to the dissemination of design culture, accompanied by invaluable pedagogical work and, ultimately, its ability to build very strong bridges between traditional business areas and the world of strategic design, as an essential paradigm of multidisciplinary collaboration in the business models of the near future."
Strategic value
The history of BBVA's Design team is an example of the transformative power of this discipline, and how, when an organization focuses on design as one of its strategic values, it achieves great results.
Since BBVA decided in 2012 to focus on design as a key element to consolidate digital transformation, the team has been growing and integrated into the product and service development processes of the bank's business areas, helping to create value for customers. Currently, it consists of more than 250 people around the world and the design discipline is present in all bank areas dedicated to developing solutions for customers.
To achieve this degree of maturity, the BBVA Group has done great work training its employees, through the introduction of new methodologies of collaborative work and co-creation, and the incorporation of new design profiles in the different teams.
"Disseminating and tapping the potential of design has changed the DNA of BBVA and its teams. This strategy has made a positive and measurable impact within the company, which has managed to differentiate itself from its competition and, above all, offer a better service to its customers," explained Margarita Barrera, global head of Design at BBVA.
On the strength of the bank's commitment to design as a strategic function and the work of its professionals, the team has made a name for themselves within the national and international design community, with recognitions of projects such as the design of BBVA's facial recognition payment system or the registration service for new corporate banking clients.