BBVA testifies at the Spanish National High Court, and responds to all questions
BBVA today testified before the Central Investigating Court number 6 of the Spanish National High Court. The declaration, that will continue at a later date, is yet another example of BBVA's commitment to full cooperation with the judicial authorities, to whom it has provided documents since the onset of the case, proactively sharing the information obtained from the forensic investigation, carried out by Garrigues, Uría Menéndez y PwC.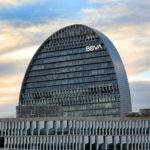 Adolfo Fraguas, the bank's representative in this process and head of Legal Services at BBVA Spain, responded to all the questions posed by the judge and the prosecution, and pleaded that the bank bears no responsibility for the facts under investigation.
The proceedings remain under secrecy order, which limits the information the bank can publicly disclose, given the requirement of not interfering with the judicial investigation.
BBVA chairman Carlos Torres Vila reminded that "our priority is to clarify the facts and cooperate with the authorities, as we have done so far. We are a bank with solid values and principles that guide our behavior every day."