BBVA, the most influential brand when it comes to Fintech
BBVA comes first in the ranking of the most influential brands in the financial technology conversation on social networks, created by Onalytica. This company, specialized in connecting brands with influencer communities, highlights BBVA for being the first company of reference in the creation and generation of fintech thought leadership content on.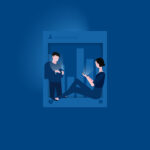 Onalytica's 'Who's is who in Fintec' report lists the top 100 social media influencers who talk about innovation and financial technology, divided into different lists: social influencers, content creators, event speakers, industry analysts, company employees, and brands and publications, as well as by topics such as cryptocurrencies or 'insurtech'.
BBVA appears as the top company in the list of brands that create and share thought leadership content on 'fintech', as well as being considered as a leading provider of information on this subject. BBVA is thus the only Spanish bank on the list, where only two other traditional institutions, Citi and UBS, occupy the second and third places in the ranking.
The rest of the ranking is led by 'neobanks' and financial services startups such as Revolut, Chime or Monzo.
Onalytica's rankings are based on the relevance of the content, the engagement it gets and, in addition to other metrics, it uses the 4R methodology - reach, resonance, relevance and reference - to determine its listing. Quantitative data is mined across LinkedIn, Twitter, personal blogs, YouTube, Podcast and Forbes channels, and the analytics and insights team extracts qualitative data, which captures offline influence.
BBVA is further represented in the category of brand employees with Pedro Muñoz, Head of Open Innovation Spain at BBVA, being selected as one of the most prominent voices in the fintech industry and for his ability to create awareness and commitment around fintech issues among other employees.
This analysis reflects BBVA's great effort to be close to the innovation ecosystem around financial services.  BBVA not only invests in new companies through Propel or Sinovation Ventures, it also promotes the creation of new models through its alliance with Anthemis and encourages collaboration between the different areas of the bank in different countries and startups capable of proposing an alternative solution to their business challenges.
Over the course of the past four years, BBVA has sat down to talk with more than 1,000 financial technology startups. Some 100 pilots have emerged from this and 25% have been successfully taken into production and deployed as a new service.