How insurtechs are evolving: open innovation helping you feel safe after the pandemic
The coronavirus crisis has made us more aware of how vulnerable we are to unforeseen events. As a result, in the new social context the insurance industry and insurtechs have been driven to strengthen their customer focus, digitisation, health insurance and microinsurance, with innovation at the fore.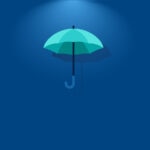 "The insurance industry has once again demonstrated its robustness and ability to adapt to change", affirms CEO of Community of Insurance & Barcelona Health Hub, Luis Badrinas. This is what can be said of a sector that is considered to be traditional, but which has managed to be resilient and to spot in the pandemic an opportunity to transform and adapt to the circumstances.
In these circumstances, the need for digital reformulation is included, and the startups applying technological innovations from the insurance sector have been key. Intelligence Director of Endeavor Mexico, Enrico Robles, claims that one of the challenges facing traditional insurers is that of "working with entrepreneurs to develop new products". And insurtechs are actually no longer perceived as a threat, but as complementary. In fact, 93% of senior management in the sector say that insurtech solutions are necessary for most processes, according to the '2021 insurance industry outlook' report.
Insurers spent almost $1.6 billion on startups in 2021
What's more, insurtechs have not only put on a good show in these uncertain times, they've also managed to attract more investment, hitting $7 billion if we include the companies listed on the stock exchange during the year ('Lemonade' and 'Root', both valued at $1 billion), notes the Insurtech Global Outlook 2021. Talking about large corporations, in the last year insurers spent almost $1.6 billion on startups to shift to digital models, increasing investments by 61% compared to 2019, according to a report by NNT Data.
In the midst of all these changes, adaptations and investments, both sides need to work together on an open innovation and collaboration model that represents a win-win situation - insurance companies must learn how to connect more directly with customers, while startups need to drive their operational potential.
Badrinas, Robles and other experts who took part in the BBVA Open Talks Global: Insurtech 4.0 event, describe how this sector has been transformed over the last year.
Customer-focused technology
Technology is king. Insurance investors are now showing particular interest in companies dedicated to the cloud, smartphones, customisation, aggregators and comparators. We are seeing technological evolution in this industry, although it will only be a revolution if the change it generates brings real value to customers, as an article by the Association for the Progress of Management highlights.
BBVA Microfinance Foundation
The Covid-19 crisis has led to customer needs changing, and consumers are no longer demanding the same products. For example, a mass cancellation of travel and event insurance has taken place in the last year. Also, to prevent infections, the purchase of online insurance has increased and customer service processes have been digitised.
"Digital technologies bring efficiency to the insurance industry - they enable data traceability, management and privacy, critical if further progress is to be made"
In recent decades, technology has made new proposals characterised by connectivity and efficiency possible, as well as putting the needs of policyholders at the centre of the innovation process. "Business models start with the customer, rather than the traditional configuration whereby they started with the company. Digital technologies bring efficiency to the insurance industry, to the extent that they enable data traceability, management and privacy, critical if further progress is to be made", says Badrinas.
In this sense, blockchain allows processes such as claims and fraud management to be decentralised, keeping customer and insurance data protected at all times. "Many insurance providers have implemented this technology to reduce the costs involved in verification, execution and fraud prevention", explains BBVA's Director of Strategy and Innovation, Cristina Querejeta. She sheds a light on two other technologies too - machine learning, which can help reduce bureaucratic processes and streamline procedures, and artificial intelligence, which makes it possible to automate parts of the subscription, risk assessment and fraud identification processes.
These technologies, together with the new customer-company relationship, have changed the focus and require smooth, omni-channel interaction with policyholders
These technologies, together with the new customer-company relationship, have changed the insurance industry's focus towards liquid insurance ecosystems, which requires smooth, omni-channel interaction with policyholders. As a result, insurers should implement them to create new products, services and business models.
Digital customers are demanding and are looking for agility and efficiency across all the communication channels they use to contact insurance companies. "Digital systems have made it possible to move from the physical to the virtual, and the current trend would seem to confirm that the hybrid medium is the one that generates the most traction. That's why it's so important to educate commercial organisations with a hybrid system of marketing and managing their sales networks," says Insurtech Community Hub CEO Pablo López Aranguren.
Safe and remote medicine
What is undeniable is that the health crisis has significantly increased our concern for our own health and that of our loved ones. The collapse of primary care and intensive care units during the coronavirus crisis has increased the demand for private health insurance by 4.9%, according to the Unespa association.
"In any event, health insurance has been growing in popularity since the 2008 recession because of austerity measures that directly affected investment in our public health system", explains Aranguren.
"Digital consultations have multiplied, and telemedicine and patient monitoring have been confirmed as two of the digital trends in healthcare"
Technology has fully broken through into that growth and because of the pandemic. The insurance sector has differentiated itself by offering telemedicine platforms with digital technologies that have enabled all policyholders to be assisted in an agile and efficient manner. "Digital consultations have multiplied, and telemedicine and patient monitoring have been confirmed as two of the digital trends in healthcare", states the CEO of Insurtech Community Hub.
Microinsurance for social inclusion
At the same time, in a context of economic recession, insurtechs have the potential to promote inclusion and access to various insurance products for all segments of the population, regardless of age or socioeconomic status. Cristina Querejeta underlines the role of microinsurance: "This is an instrument that can be used to protect small businesses, farmers, livestock breeders and companies that are most financially vulnerable to unforeseen expenses," she says. Payments are set according to needs, income and level of risk, and can prevent those with scant resources from perpetuating their situation of poverty.
The BBVA Microfinance Foundation (FMBBVA), which exists specifically to bring financial services to people with limited resources, offers microinsurance adapted to safeguard micro-businesses. These products can even help close gaps in access to basic services such as healthcare, especially in rural settings. Recently the FMBBVA group, in collaboration with insurers, has developed policies with specific medical cover for women and basic health assistance.
In addition, Enrico Robles points out that, to increase inclusion in social protection, insurance companies can commit to a model similar to Zenda.la, an insurtech that became the first in Latin America to offer an insurance product under a 'freemium' business model, or a free cover plan at its most basic level.
These types of changes, new technologies and the need for new customer-centric services have redesigned the value chain of many insurers, meaning that specialised startups are critical for developing different solutions. Open innovation by large corporations and insurtechs is one of the factors that is helping to shine a beacon of light on the future of the insurance industry.