BBVA Anthemis Venture Partnership invests in StepEx, a startup that facilitates access to postgraduate education
StepEx has raised £1.1 million in pre-initial funding, with the venture studio BBVA Anthemis Venture Partnership being the lead investor. This startup from the UK offers an alternative system of student finance based on the estimation of their future income, to democratize access to postgraduate qualifications.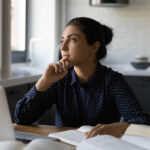 StepEx has set out to eliminate the barriers that prevent the majority of students from accessing high-level postgraduate education, through a finance system based on the calculation of expected future income, which uses artificial intelligence technologies. Through StepEx's Future Earnings Agreements, students do not pay an upfront university fee, instead paying their university a percentage of their income for a fixed period after they graduate, and only once they earn above a minimum salary.
This is an alternative to the traditional system of financing postgraduate studies, with access to lending based on past income. StepEx believes that this type of loan limits the opportunities for younger and less wealthy people to access postgraduate and technical qualifications, limiting their upward social mobility.
"The best courses are too expensive for the vast majority of potential students," explains StepEx founder and CEO Daniel George. "Debt is a poor solution to this problem, with lending terms based on past income." Instead, StepEx predicts an applicant's future earnings with a machine learning tool that crosslinks a database of hundreds of thousands of graduates' earnings, with various key factors related to the labor market and the level of employability of certain professions.
"StepEx has created a solution that benefits students and educational institutions in equal measure. But it's also an attractive investment for lenders - combining strong returns with genuine social impact. We have every confidence in the team's ability to make this a mainstream option that transforms student finance," says Christhi Theiss, Head of BBVA & Anthemis' Venture Partnership at BBVA, who also highlights the positive impact in sustainability and financial inclusion of the project.
In the UK, StepEx is partnering with the London Business School and the prestigious universities of Cambridge and Cranfield, among others, as well as several providers of courses focused on in-demand technical skills such as coding and AI. The innovative fintech startup has a strong top-notch university pipeline to implement their Future Earnings Agreements in Spain, Germany, France (with the INSEAD business school as one of the confirmed partners), and other European countries.
The demand for new types of student finance is high: StepEx expects to sign three times more agreements than initially calculated by the end of 2021.
StepEx is the only regulated entity in Europe (authorised by the Financial Conduct Authority, or FCA) to offer Future Income Agreements. The FCA is the conduct regulator for nearly 60,000 financial services firms and financial markets in the UK, an independent public body that guarantees its honesty, fairness and effectiveness.
The latest funding will further the development of the company's machine learning model and user platform, as well as expansion of the senior team. Additionally, BBVA Anthemis Venture Partnership will continue providing support for other aspects of the business, such as guiding product design, fine tuning the business model, talent attraction, creating connections, aiding business development and setting up a future funding strategy.