BBVA USA's Global Wealth team earns a best-in-class score from Greenwich Associates' study
In 2020, BBVA USA's Global Wealth team exceeded client expectations with its flexible approach to its wealth management services at the onset of the pandemic. This year, that customer satisfaction yielded a 2021 best-in-class firm score from a Greenwich Associates study, as announced by the research firm last week.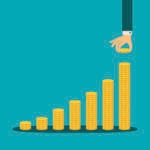 According to Greenwich, only 70% of wealth clients participating in its 2020 Greenwich Associates Wealth Benchmark Study reported high satisfaction with their wealth advisory. Within that same survey, BBVA USA's Global Wealth team scored a 94% client satisfaction for its own group of advisors.
"At BBVA Global Wealth, meeting the needs of our clients is in our DNA," said BBVA USA Head of Global Wealth Hector Chacon. "After we ensured the safety of our advisors, we turned our attention to taking care of our clients. Regardless of what is happening in the world, we know the one-on-one relationship with our clients is our focal point."
According to Greenwich, the ability to keep customer satisfaction at high levels was due to the bank's willingness to harness its digital capabilities.
"While they were firing up laptops at home, forwarding work lines to mobile phones and zooming, U.S. wealth managers did not realize they were creating a new service model," says Jacqueline Vose. "(BBVA's survey score is) a striking satisfaction score during a period of global pandemic, historic market volatility and the overnight shift to work-from-home."
Greenwich Associates also stated that while the performance of other regional bank wealth firms declined 13 points during the health crisis, according to their survey, BBVA's gained by almost double-digits in client loyalty.
Greenwich's research study showing high customer satisfaction for BBVA also reflects the bank's own survey taken last year. For 2020, BBVA USA's Global Wealth team saw a continued increase in Customer Net Promoter Scores via the bank's Voice of the Client (VoC) Experience Program for the eighth year in a row.
The scores, which indicate how likely an existing customer would be to recommend BBVA Global Wealth advisors, saw a five point increase around client experiences with the bank's wealth advisors, among other notable statistics. The VoC program, implemented in 2013, has seen the Global Wealth group's scores increase every year.
Greenwich's most recent BBVA recognition comes on the heels of its announcement regarding a bevy of honors for BBVA USA's middle market and small business banking teams. Overall, the bank was listed as top performer in 11 categories in Middle Market Banking, and four categories in Small Business Banking. Out of the 15 recognitions, eight were on a national scale, and seven were regional.