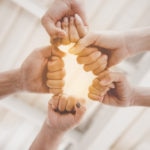 Overall, the bank was listed as top performer in 11 categories in Middle Market Banking, and four categories in Small Business Banking. Out of the 15 recognitions, eight were on a national scale, and seven were regional.
"One of our biggest advantages in the banking industry is the number of passionate employees we have who are committed to their communities' prosperity," said BBVA USA Chief Operating Officer Rafael Bustillo. "The variety of categories in which we placed shows the depth of our approach to customer service, and the customized care our commercial bankers implement in their relationships with their area's businesses. I am proud, and grateful, to have such a great team of banking professionals at BBVA."
Excluding the recent batch of awards, BBVA USA has been recognized by Greenwich Associates three times over the past year, and nine times over the past five years, with awards ranging from categories like proactive services, to customer satisfaction, to pandemic response.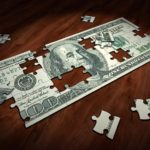 This year's Excellence Awards were based on the surveying of 24,000 business executives and owners across the country. The number of banks listed as winners in each category varied. For example, BBVA was listed with only three other banks in one category, and 14 other banks in another.
BBVA USA was listed as a winner in the following categories:
Note: The number found at the end of each bullet point denotes the number of banks recognized in that category.   
Middle Market Banking
Cash Management - Customer Service: 10
Cash Management - Ease of Product Implementation: 8
Cash Management - Overall Satisfaction: 14
Cash Management - Overall Satisfaction (West): 6
Cash Management - Product Capabilities: 5
Likelihood to Recommend: 12
Likelihood to Recommend (West): 4
Overall Satisfaction (South): 6
Overall Satisfaction with RM: 7
Proactively Provides Advice: 5
Proactively Provides Advice (West): 4
Small Business Banking
Cash Management - Customer Service: 12
Cash Management - Overall Satisfaction (West): 6
Likelihood to Recommend (West): 5
Proactively Provides Advice (West): 3
In addition, BBVA was also recognized in the research firm's January Crisis Response Index as a standout bank amid the pandemic crisis throughout 2020.
"These recognitions convey and further confirm that client experience is a core value of BBVA USA," said BBVA USA Seamless Experience Discipline Manager Millie Rutland. "Our commercial team embraces the client experience partnership and finds value in client feedback. These Greenwich honors are well deserved, and show that the bank has succeeded in building and implementing a best-in-class Client Loyalty program that identifies issues, provides a process for consistently correcting problems and monitors relationship manager performance."
Before the slew of recent awards, Greenwich also highlighted BBVA in November, commending its customer experience in two major banking categories in its 2020 Greenwich CX Leaders list. In August, the research firm lauded the bank's pandemic crisis response for the second quarter of 2020 in the Middle Market Banking category.
Other honors awarded to BBVA over the years from Greenwich include the 2019 CX Leader for U.S. Commercial Middle Market Banking, a small business banking recognition in 2018, a cash management leader award in 2017, and a wealth management nod in 2016, among many others.
The awards have been pouring in for BBVA USA over the past few months, as it was recently recognized by Global Finance magazine as the Best Treasury & Cash Management Provider in the Southwest Region for the third time in a row. The bank was also highlighted by GoBankingRates in January in three categories in its Best Banks of 2021 rankings. Also in January, MyBankTracker listed BBVA USA in its Best of Banking Awards, naming it one of the Best South Regional Banks for 2021.
BBVA USA Banker Solutions Director Diego Blanco also recently received the Banking Leader of the Year Bronze Award from GDS for his team's work in 2020 to incorporate a homogenous user experience for optimal branch & digital operations.