BBVA works with CSR Europe to integrate human rights in companies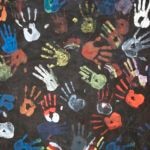 Integrating respect for human rights into companies is challenging because it's something that is often difficult to define. The guide – written by CSR Europe and translated into Spanish by BBVA – serves as a great resource, as it offers information and guidance to companies who want to incorporate human rights into their DNA.
Six drivers of change
The guide explains the six essential elements to embedding human rights in a company:
Cross-functional leadership: to ensure effective management of issues related to human rights through cross-functional teams. This means that various key departments are involved, which helps them to connect with each other and build their capacity.
Share responsibility: of the possible impact, including departments whose work or commercial relations could lead to risks related to human rights.
Incentivize: It's important to set appropriate targets for all staff and align them to senior management's commitment, ensuring that relevant operational staff understand their role in preventing and mitigating risks and negative impacts.
Provide operational guidance and training: that relates to staff's everyday work and reflects their needs to learn, fostering new behaviors and skills, supported by senior management. 
Foster two-way communication: between senior management and operational staff in a clear and frequent manner, in order to overcome challenges and promote best practice.
Review, analyze and integrate: periodically assess the company's performance and integrate the lessons internally. Using indicators that measure progress helps the company accomplish their goals and achieve success in the medium to long term.
BBVA's journey
BBVA's experience in the human rights field includes the due diligence process the bank began in 2016. This process entailed an in-depth internal review of the company, based on the UN Guiding Principles on Business and Human Rights – the global standard for both governments and corporations.
BBVA's review focused on five areas of analysis: internal (Human Resources and the environment), suppliers, customers, cross-functional issues (taxes, cybersecurity and privacy) and business involving the bank's own capital. The results of the analysis will serve as the basis for the Group's new human rights commitment, which will be published at the end of 2017. In addition, BBVA has created a series of improvement plans for each of the analyzed areas. The final conclusion the bank has reached after months of work is that as a multi-national corporation with an enormous impact on society, BBVA should help to promote and strengthen respect for human rights beyond its business.
BBVA's has been committed to human rights for many years. The bank is constantly on the lookout for any possible negative impact its business could create in the countries where it operate and actively works to comply with the most demanding standards. As a result, BBVA has subscribed to the Equator Principles, which require due diligence to analyze any negative social and environmental impacts of projects, prior to financing them. It is also a member of Thun Group of Banks, which works to apply the Guiding Principles in the finance sector.