Onur Genç this week visited three of BBVA's units in South America, in his capacity as BBVA Group CEO. His first stop was Bogotá, where he held a series of meetings with the teams of  BBVA in Colombia, which is led by Country Manager, Óscar Cabrera. The CEO stressed the franchise's continued market share growth, with a 2 percent increase in seven years, to 10.25 percent. "A bank is only as good as its people. Congratulations on your achievements," he said.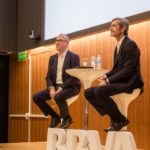 Onur Genç then continued on to Lima where he was able to personally witness the progress of BBVA's transformation at its Peruvian unit. The local team, led by Eduardo Torres-Llosa, shared the Peruvian franchise's business plans for both consumer and business banking, while the CEO emphasized the importance of local talent: "Our strength lies in our teams, and in Peru the results are very encouraging. I would ask you to always be positive in your work," he added.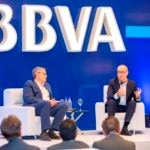 BBVA CEO Onur Genç talks to Óscar Cabrera, BBVA's country manager in Colombia.
The CEO ended his trip with a stop in Buenos Aires where he reviewed BBVA's objectives with Martín Zarich, country manager of BBVA's  Argentinian unit. Onur Genç was also able to directly learn about the country's macroeconomic situation in a meeting held with BBVA Research. After several working meetings with the heads of different departments, Onur Genç concluded the day with a Town Hall meeting attended by more than 250 employees in the auditorium of the BBVA Tower. He personally responded to questions asked by employees and reiterated the message that digital transformation is a key element that differentiates BBVA from the competition.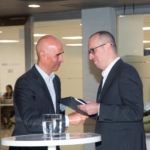 Onur Genç greets Eduardo Torres-Llosa, BBVA's country manager in Peru.
Photo caption main image: BBVA CEO Onur Genç and Martín Zarich, country manager of BBVA in Argentina.