BBVA's financial education programs have benefited more than 29 million people since 2008
BBVA has invested €91.4 million in financial education programs that have benefited 29.2 million people (almost the equivalent of the population of Peru) since 2008, the year in which it launched its Global Financial Education Plan. On the occasion of the European Money Week and Global Money Week celebrations, BBVA also announced that in 2020 it devoted a total of €2.7 million to fund these initiatives that contribute to promoting financial health among communities.
In 2020, 13.3 million people accessed informative financial education content available on BBVA's digital channels. In addition, 319,395 people directly benefited from the specific programs launched by the entity in all the countries where it is present.
BBVA, true to its purpose of bringing the age of opportunity to everyone, adapted to the circumstances caused by the pandemic to offer high-quality educational programs, activities and content on financial education and financial health in 2020.
The bank has assumed a long-term commitment to financial education. In 2008, the bank launched its Global Financial Education Plan to contribute to boosting people's financial health helping them build their financial skills and competencies via physical and digital channels, focusing on three lines of action:
Financial education for society
This line is designed to contribute to boost the acquisition of financial knowledge, skills and attitudes in societies across BBVA's footprint. To deliver on this goal, the Group develops programs, both on its own and through third party partnerships. The ultimate purpose is to improve people's understanding of key financial concepts and drive a behavioral change regarding economic decision-making, to help them build up their financial health.
In 2020, BBVA continued to focus on the financial education of vulnerable population segments in contrast with initiatives aimed at the school population, as the education sector has starting incorporating these topics into classroom curricula.
Due to health restrictions caused by the pandemic, all financial education programs were adapted to digital channels. BBVA volunteers have played a pivotal role in the digital transformation of the programs hitherto taught face to face, increasing their involvement and participation in financial education actions.
The digital transformation of financial education programs is here to stay. BBVA Argentina launched its digital financial education platform in 2020. In April, BBVA USA migrated transformed its program into a series of virtual workshops hosted by BBVA volunteers, all of them experts in the field.
For its part, BBVA Mexico remained true to its commitment for yet another year, providing financial education opportunities to both customers and customers through its online workshops and webinars, as well as other services such as its financial coaching service and in Colombia, the financial education program allowed to learn virtually basic concepts of economics and personal finance. In Spain, the emergency situation and the closure of schools forced the bank to interrupt its "Tus finanzas, tu future (Your finances, your future)" program, promoted by the Junior Achievement Foundation and the Spanish Banking Association, for students aged 13 and 15 years. The program resumed in virtual format at the end of 2020.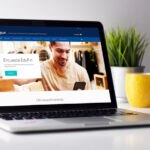 The BBVA Microfinance Foundation (FMBBVA) is another key piece in the Group's financial education strategy. The foundation, as part of its methodology based on productive finance, offers financial education programs to the 400,000 vulnerable entrepreneurs that benefit from its support.
Financial education in customer solutions
This line consists of blending financial training into the customer experience. For this purpose, in 2020, the bank continued embedding financial education content into different digital solutions, to help customers make better-informed decisions and improve their financial health.
Financial education and dissemination of informative content
BBVA's Center for Financial Education and Capability continues supporting and promoting research in this area, and organizing world-leading knowledge-sharing events. The 2020 edition of its BBVA EduFin Research Grants program, despite the challenges posed by the pandemic, managed to keep its prize pool unchanged and increase the number of awardees to seven. In addition, the center hosted a new edition of EduFin Talks, an event that brought together a group of global experts to discuss the future of financial education. The Talks were held in virtual format and followed by more than 130 attendees from 13 countries.
In 2020, the Group also intensified its efforts to create of practical content on financial education. Access to these contents is open for both customers and noncustomers on its transactional websites, including Finanzas de un Vistazo (Finance at a Glance) in Spain, the BBVA Garanti blog and BBVA Mexico's financial education section, which drew nearly 3 million unique visitors in 2020. The pool of content is rounded off with content posted on BBVA's corporate website - bbva.com -, as well as podcasts and information disseminated on social media websites.
A total of over 13 million people have viewed the financial education contents published by BBVA and the Center for Financial Education and Capability on their respective websites. Financial education programs and initiatives have a direct impact on SDG 4, Quality Education, and SDG 10, Reduced inequalities.
Financial literacy week
March is the most important month for financial literacy due to the celebration of European Money Week and the Global Money Week. A broad variety of activities, sessions and games are held on these days, especially for children and teenagers, providing an excellent opportunity to acquire new knowledge or refresh existing ones.
At the international level, important initiatives to promote financial education are emerging. Among them, the launch of the UNSGSA Financial Health Working Group, a discussion group made up of experts from international organizations created by Queen Máxima of the Netherlands. The working groups created on the occasion will discuss a number of topics, including the promotion of financial health at a policy level, lessons learned from the pandemic, financial innovations that support financial health, and the relationship between financial health and financial inclusion.