28 million people benefited from BBVA's social initiatives in 2020
BBVA increased its investment in social programs and initiatives by 25 percent, from €113.8 million in 2019 to €142.2 million in 2020, directly benefiting 12.2 million people. Additionally, the institution has promoted access to various training platforms to more than 15.6 million people. In 2020, BBVA's social initiatives reached a total of 27.8 million people in countries where the Group is present.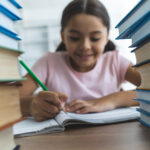 The global crisis has not stopped the BBVA Community Investment Plan´s impulse toward its different lines of action. Established in 2016, it has a direct impact on several of the Sustainable Development Goals (SDGs).
The plan focuses on financial education; social entrepreneurship; knowledge, education and culture; and other activities and programs.
Financial education
In 2020, the bank allocated €2.7 million to financial education (2 percent of all its social programs). The programs, both in-house initiatives and collaborations with third parties, were aimed at promoting financial literacy for children and young people; adults; and through SMEs, that directly benefited a total of 319,395 people. This year, reducing initiatives in schools, BBVA has turned its attention to the most vulnerable populations.
In 2020, financial education continued to be promoted with the aim of improving financial health. More than 13.4 million people accessed digital financial education content on various BBVA channels and at the Center for Financial Education and Capability. In addition, the Microfinance Foundation has developed financial education programs that have benefited 396,000 people. Initiatives in this sector have a direct impact on SDG 4 (Quality education) and SDG 10 (Reduce inequality).
BBVA's Global Financial Education Plan, which began in 2008, seeks to improve people's financial health through training in financial skills and habits via face-to-face and digital channels. Since then, the institution has invested €91.4 million in multiple programs that have directly benefited 15.8 million people.
Entrepreneurship
In a particularly difficult year, BBVA has supported vulnerable entrepreneurs and those who generate a positive social impact through their companies. In total, the institution has allocated €7.7 million (5 percent of all its social programs) to entrepreneurship initiatives started in 2020 that have directly benefited 2.61 million entrepreneurs and people interested in having a direct impact on SDG 8 (Decent work and inclusive growth).
In this field, the global program for social entrepreneurs, BBVA Momentum, and BBVA Microfinance Foundation´s activities stand out.
Knowledge, education and culture
BBVA fosters knowledge, education and culture as a way of promoting sustainable development across society and creating opportunities for people. Consequently, the Group invested a total of €79.1 million (55.6 percent of the total) in 2020 in initiatives and directly benefited 5.6 million people. Additionally, more than 2.2 million people accessed the different education, science, culture and economics contents available on BBVA Research, BBVA Open Mind, the BBVA Foundation and programs such as BBVA Aprendemos Juntos (We learn together) and Educación Conectada (Connected Education).
BBVA allocated a total of €43 million (30 percent of the total) to another priority area of its social investment efforts: education for society. The funds allowed for the development of a number of projects aimed at promoting access to education, educational quality and the development of key 21st century skills. A total of 648,921 people directly benefited from educational programs sponsored by BBVA in 2020, mainly vulnerable children and youths, and teachers.In this sense, it is worth noting the scholarship programs in Mexico, Colombia, Peru and Venezuela; the programs of the Fundación BBVA and "Aprendemos juntos, " an educational project which in attracted 546 million views in 2020. In the three years since it launched, the project has brought in almost 1.26 billion views.
As for cultural creation as a driver of knowledge, 1.4 million people benefited from the different initiatives promoted by the bank in 2020 in the fields of classical music (especially contemporary), the plastic arts, video and digital art, literature and theater.
In addition, through its banks in each country where it operates, the Group developed a broad range of activities to promote local culture, shifting many of them to online formats to continue ensuring access to culture in the challenging environment caused by the pandemic . These programs and initiatives have a direct impact on SDG 4 (Quality education), SDG 9 (Industry, Innovation and Infrastructure) and SDG 11 (Sustainable Cities and Communities)
Other activities
BBVA's commitment to support communities also materialized in other relevant initiatives, such as volunteering campaigns and sponsorships with foundations and non-profit organizations. The bank devoted a total of €14.7 million (10.3 percent of the total) to the development of community investment initiatives and collaboration projects focusing on fostering sustainability in response to different social and environmental challenges.
In a year marked by the global pandemic, the number of people in vulnerable situations increased substantially. In this context, BBVA's rolled out a €35 million COVID-19 Response Plan to cover some of the most pressing needs, especially in the areas of healthcare and social assistance.
BBVA has announced the publication of its new community investment plan - Community Commitment 2025 – during the first quarter of 2025, a plan created to contribute to addressing some of the social challenges singled out as priorities in both the United Nations 2030 Agenda and SDGs.
The concepts related to social investment are broken down into: cash contributions, in-kind contributions and in time contributions, according to the LBG methodology.