Banks, technology companies, card brands and payment processors, handset manufacturers and mobile operators have embarked on conquering the wallet market . A business that is buoyant and is closely linked to the cell phone boom . There are virtual wallets where you can store information on payment cards, bank accounts and other personal financial tools. And, what is more important: they allow payments to be made virtually.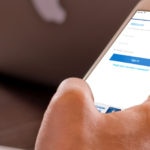 The struggle for the hegemony of this market in the US is being fought out by Apple Pay and Google Wallet. A struggle that Samsung has joined with a fair amount of ambition.
For the journalist specializing in technology Robert D. Hof, the key to success of Apple Pay, which was launched in 2014, is the simplicity: "Like Apple made it easier to use a computer, listen to music and communicate quickly, Apple Pay tries to do the same to purchase goods and services online and in physical locations. Each financial innovation from the invention of money to the credit card has reduced friction in trade and has accelerated the pace of trade. Apple Pay eliminates scribbling signatures, having to show an identification card or other problems related to previous payment methods".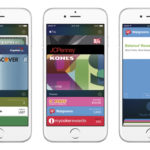 Hof also notes that "it also works better than previous mobile services. Apple Pay operates automatically when the phone is placed next to the payment terminal, without having to open an application such as was the case with Google Wallet or PayPal. By pressing the thumbprint on the phone the need for a PIN is avoided and the transaction takes place quicker. It works for booking a room in Airbnb or buying a sandwich at Subway. It merges the virtual and physical worlds of commerce in a way that no other payment system has achieved".
The big feature incorporated in Apple Pay is that identification is done through the user's fingerprint, reinforcing security but not everything is perfect in Apple Pay as Hof says, "Today only people with the new iPhone 6 may use Apple Pay in shops, but 98% of stores in the country do not have payment terminals that accept it".
According to Hof, "Apple Pay is far from replacing some of the things that we usually carry in our wallets, including popular rewards cards from stores. The Starbucks app, which is a combination of a store locator, rewards card and payment engine all in one, is still the most used for mobile payments in retail outlets".
Apple Pay was launched in the UK in July 2015, confirming the company's desire to firmly fight with Google in the race to lead electronic payments.
Android Pay: Google's reaction
Meanwhile, Google is not giving up and doesn't want to lose this war. In February 2015 it reached an agreement with Softcard, a mobile app owned by three mobile telecommunications operators (Verizon, AT&T and T-Mobile), to install Google Wallet on their phones and in September launched its Android Pay payment system, an evolved version of Google Wallet - a pioneer in 2011 but failed to succeed in the market-.
A similar system to Apple Pay, with the difference that the Google system can be used with mobile phones using the Android operating system instead of Apple iPhones. It works on all Android OS terminals equipped with NFC, short-distance communication technology, which allows two close devices to physically share information. To pay by cell phone, all you will need to do is touch the phone with the credit card terminal so that a connection is made via NFC.
As this PWC report explains, NFC (Near Field Communication) technology, "is a wireless technology launched in 2003 that uses short-range waves to connect two devices, which allows transactions between a cell phone and a previously-adapted POS terminal. Its range is 20 centimeters, but the ideal distance for it to work is four centimeters, which means the cell phone must be moved much closer to the terminal in the store to make the payment".
The consultancy firm emphasizes in its report that it is precisely this requirement which, although it makes the operation less comfortable than with other technologies, reduces the chance that the signal is interfered with or data is stolen. One hundred million customers worldwide use NFC technology, according to data from Juniper Research in 2014 and will exceed 500 million in 2019, as many new cell phones will incorporate it. "Its adoption by commercial establishments is also growing at an accelerated pace. There are already three million of them in the world that accept NFC. Apple gave a big boost to this technology when it announced that Apple Pay, which was launched in the US in 2014, would work with NFC".
Samsung Wallet's struggle
Samsung Wallet has been the latest to join the fight for mobile payment. For this, the Samsung Galaxy S6 Edge and the Samsung Galaxy Note 5 already has Samsung Pay installed as standard. The company's new service was launched in South Korea in August and in the United States in September 2015. It works with NFC and MST (Magnetic Secure Transmission) technology.
MST technology makes it possible to make mobile payments with data phones that do not have NFC technology, but the usual magnetic receiver. It works by creating varying magnetic fields when the user wants to initiate a payment and allows Samsung Pay to be compatible from the outset with many dataphones worldwide.
The war for this market has just begun. A market that will move billions of dollars every day. As noted by Ed McLaughlin, head of emerging payments at MasterCard, "We know that if people use phones to pay two or three times, then they aren't going to return to their old behavior." The fight is over which model to use.