Crowdfunding has penetrated deep within the cinema industry. It is almost impossible to conceive of a film festival these days that does not feature at least one movie financed using the system, which has even triumphed at Hollywood's Academy Awards. However, from its origins in altruistic support and remuneration in kind, we have seen a gradual shift toward equity crowdfunding.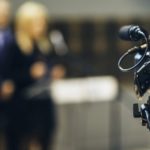 Crowdfunding as a financing model has not gone unnoticed by the cinema industry. Inocente, which was funded by 294 contributions totaling 52,527 dollars, won the Best Documentary Short Oscar in 2013. The system allows small arts and charity projects to raise funding when public support is unavailable. There are two crowdfunding formats that offer no economic returns: Donations: the benefactor gets only the personal satisfaction of having taken part in the project; and Rewards: in return for funding the giver receives a credit title, premiere tickets, a visit to the film set... even cameo appearances in which you get to die in your favorite series, as suggested by George RR Martin, creator for Game of Thrones. It all depends on how much you are willing to give.
Similarly, the actor and director Zach Braff, who funded his second film Wish I was here via 46,000 donations worth more than 3 million dollars, offered supporters rewards such as limited editions of the movie, premiere tickets and even film set visits and the chance to play extras in the movie.
Inocente and Wish I was here are both products of Kickstarter. In fact, every year since 2011 at least one Kickstarter-funded film has been nominated for an Oscar.
However, this traditional micropatronage approach to crowdfunding is being superseded by a third type: equity crowdfunding. In this type, altruism and rewards in kind are not motives for those providing financing. Instead, investors support a production in return for a share in the profits generated by the same. This formula places independent investors in the shoes of real producers, investing variable sums that need not be extravagant.
The established crowdfunding platforms in the USA, such as Kickstarter and IndieGoGo, have now been joined by Slated, dedicated exclusively to the cinema industry. The site was conceived as a forum for cinema, where projects can be forged and any filmmaker can reach out to potential investors on the basic premise of equity. There is still no specific crowdfunding platform in Spain for cinema, but there are some cinema projects seeking equity crowdfunding support via platforms open to all businesses, such as Sociosinversores.es.
Despite the difficulties that middle budget films encounter generating significant revenue, even if they are able to attract equity crowdfunding, perhaps the arrival of streaming channels, such as Netflix, might provide the impetus that such film projects require.