David Puente: "BBVA's main competitive advantage is its relationship with customers"
David Puente has been the Business Development Director at BBVA Spain since 2012. The division he leads is a fundamental component of propelling the bank's business and digital transformation in terms of defining distribution models and multichannel processes, as well as the development of channels and digital products and services.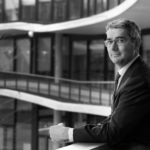 BBVA is the leader in digital transformation. How would you define this process?
The concept of digital transformation basically entails two ideas: developing a unique value proposition for our customers, and changing the distribution model to adapt to the profound change in the way customers engage with BBVA.
In terms of the first idea, the value proposition consists of three pillars: convenience; simple and transparent products and services; and advice.
Convenience means it is extremely fast and easy to become a BBVA customer online or with a cell phone with a selfie. Once a customer, all services can be managed on the app. Customers can also engage with their manager on their cell phones and if they need to go to the office, they can do so without having to wait thanks to features like appointments (Cita Previa) or taking a number digitally (Turno de Caja).
Transparent and simple products and services means simple products, with no surprises, that can easily be purchased with a click.
Finally, advice means that BBVA helps customers manage their finances, set goals, create budgets and program alerts that increase their ability to save. Customers receive advice on investment decisions and the bank accompanies them over time, helping them to make significant decisions in their lives, beyond those that are purely financial
"Customers biggest demand is being able to do everything on their cell phone conveniently
The second idea behind our digital transformation involves changing the distribution model. This leap means strengthening those processes in which customers need an advisor's help, improving remote management capacity, increasing digital sales and creating customer relationship management (CRM) functions that articulate this omnichannel customer relations model.
One of the main goals of this process is to create an excellent customer experience. And the results show that we are headed in the right direction.
What benefits can customers accessing their account remotely or digitally already start to see?
The most important one – the convenience and simplicity of doing any transactions with the bank. And that customers can do whatever they want wherever they want in the simplest way possible. It all starts with exponential growth in the operations and services we offer – what we call the "Revolution of the Little Things" – which is based on feedback from customers themselves, among other things.
For example our Net Promoter Score (NPS) from customers who engaged with BBVA remotely is 20 points higher than those who engaged in person, which is also about 20 points above our peers' average.
Similarly, the NPS for BBVA's app is the highest of our peers, as is the overall NPS from what we call "mixed" customers, or those who are very active digitally, but who also engage with managers.
Over the past year, BBVA has launched lots of functions, including BBVA Valora (BBVA Appraises) and Alta Imediata (Immediate Account Registration). How have customers responded?
Very well. Assessment is very high of these and other functions like Mis Conversaciones (My Conversations), Mi Día a Día (My Daily Banking) and Firma a Distancia (Remote Signature), with an average between eight and nine out of ten.
But beyond their assessment, their use is also very significant, with profound implications. For example, BBVA Valora has had 1.25 million visits since it was launched and the completed mortgages forms from the tool represent around 20% of all forms.
Or, for digital account registrations, there were more than 4,500 digital account registrations per month at the end of the year – 13% of all registrations, which is twice as many as early in the year.
What digital services do customers demand?
Customer's biggest demand is being able to do everything on their cell phone conveniently -from the simplest transactions (checking account balances, transfers, direct debit for their bills) to the most complex transactions (purchasing a wide range of products). Similarly, they highly value the convenience of having their manager integrated into their cell phone when they want (My Conversations, Remote Signature, Mis Conversaciones, Firma a Distancia, Cita Previa).
BBVA's strategy is based on created an outstanding customer experience that combines the best of technology with our remote and in-person advice capabilities
But surprising them means going beyond what they demand. It's coming up with new ways to make decisions, exploit the vast amount of information within our reach to help them discover new possibilities. Both in their everyday lives (Mis Metas (My Goals) and Mis Presupuestos, (My Budgets)) and for the most significant decisions in their lives or in their businesses (Valora, Commerce 360). Solutions that help a wide range of customers (Quiero Invertir (I want to Invest)) to particularly demanding niches (BBVA Trader).
Tech companies are breaking into the financial world. What is BBVA's strategy to deal with this? 
BBVA's strategy is based on creating an outstanding customer experience that combines the best of technology with our remote and in-person advice capabilities. We can learn from these companies, create possible alliances or even acquisitions.
These approaches are part of BBVA's strategy. But in any case, our main competitive advantage over any new players is our relationship with our customers, which we need to preserve and leverage so that they recommend us to new customers.
The best way to strengthen and expand these relationships is converting our customers into fans, creating an impeccable and genuine customer experience that is based on our value proposition and our tremendous capacity to connect with customers in-person and remotely, and a digital service that is a benchmark in the industry.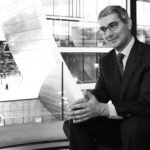 What are the main areas of focus for this year: purchasing products on cell phones, etc.?
We have to continue building the pieces that make up our value proposition. That involves finishing the do it yourself (DIY) catalogue) on cell phones, for both services and purchases, moving ahead in the world of advice as we have done in convenience, reinforcing remote management capacities (for managers and the Contact Center)…
But we also have to be much more demanding in terms of quality. Not just for new launches, but for all existing functions.
And we have the huge challenge of making sure the "Revolution of the Little Things" reaches all customers and non-customers so that they are aware of everything BBVA puts at their disposal. And in this process, involving employees is essential so that they are familiar with them and can serve as ambassadors.
How have digital sales evolved in Spain over the past year?
In 2016, BBVA far exceeded its digital sales goal for Spain, reaching 17.1%. Their success is even more evident if you look at how they have evolved. In the first few months of 2016, the figure was between 10% and 11%, with the total number of digital sales just over 40,000. Now, the figure is around 20%, but behind the aggregated data are small, success stories that are even more meaningful.
"In more complex or infrequent decisions (like long-term investment) the role of support and advice will remain crucial
There are products with highly consolidated digital sales, such as the one-click loan (OCL), or contributions to plans – both around 50%. But for the first time, we have started to see significant figures for digital purchases more complex products like car insurance (11%), new funds (11%) or new pension plans (23%).
How many products can be purchased online or on the app?
The change has been noteworthy. For example, in September 2014 users could purchase 58% of the products on the website. In early 2017 it rose to almost 80%. We expect to reach 95% by the end of the year.
The difference has been even more remarkable on cell phones because in September 2014 BBVA did not have any products that could be purchased on this channel. In January 2017 it was at 60% and we also aim to reach 95% by the end of the year.
What role will offices play in the coming years?
The most digital customers are also the ones that use advisors the most, but not necessarily in-person, increasingly they do so remotely. Or for SMEs and companies, the location is where customers are.
In more complex or infrequent decisions (like long-term investment) the role of support and advice will remain crucial. In other words, the value proposition revolves around operations can be performed conveniently and efficiently on digital channels, especially on smartphones and which are complemented by the advisor's proactiveness and expert knowledge, adapting it to customers' needs or when the customer needs it.
In its customer relations, BBVA has opted for remote management. How many remote customers does BBVA have and how do they asses the service?
The number of Contigo (With you) customers have doubled since it was launched. We now have nearly 650,000, but the most important thing is not just growing in terms of number of customers, rather it's improving their experience.
BBVA Contigo has been one of the most highly rated services since its launch and this rating continues to improve over time. In early 2016, the NPS of Contigo was 55, and was over 60 in early 2017.
How has BBVA Contigo evolved since it was launched five years ago? Will it add any updates?
BBVA Contigo's evolution has been significant throughout these years - from the first pilots and public launch five years ago, to the creation of a new distribution model CBC2.0 andCBC2.0+, which includes the BBVA Contigo advisor, and also lets customers make appointments to meet their advisor in person whenever they want.
From the customers' perspective the aim can be summarized in that they "have" their advisor in their cell phone, combining the greatest convenience with the best advice: calls, Mis Conversaciones, Firma a Distancia, Cita Previa, Turno Digital… functions that make it possible to combine the best digital experience with the benefits of a personal advisor.
And in 2017 we will go even further: expanding remote tools, boosting online specifications, evolving the remote profile, a new model of automated assistance with support from the Contact Center…